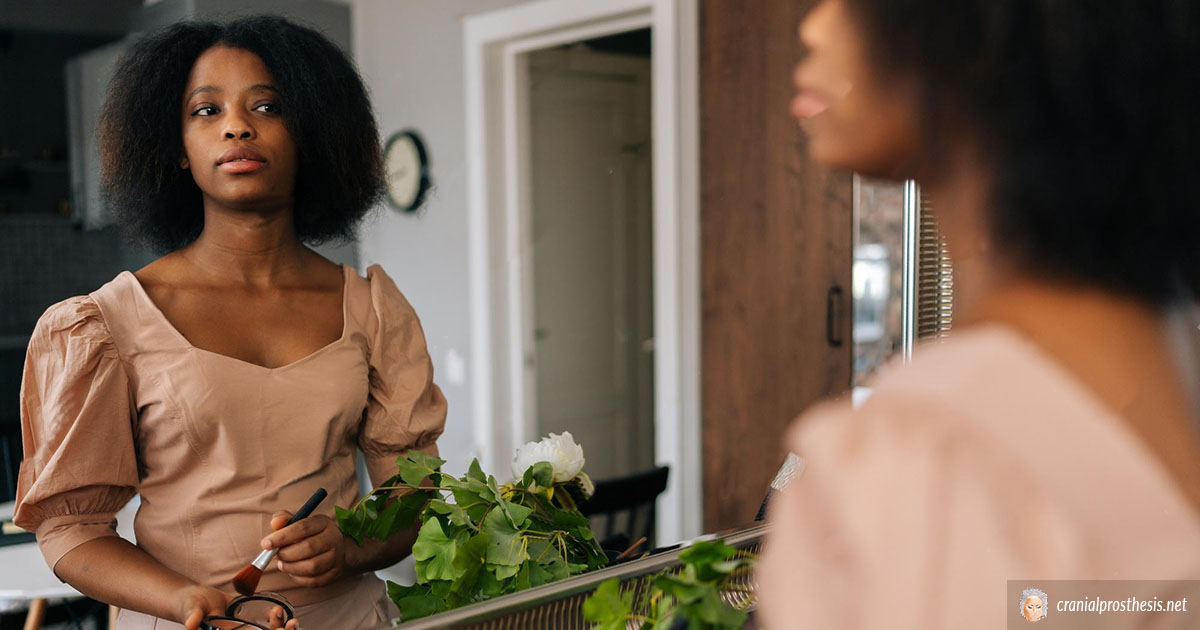 It is know that certain cancer treatments such as chemotherapy, causes hair loss. And when a patient is fighting for their life, their mental health is just as important as their physical well-being.
Because hair loss can contribute to patients' anxiety and depression, a cranial hair prosthesis can lift patients spirits. Not only that, but also the loss of control is less, which helps them get through recovery with comfort and dignity.
Because cancer treatments are so expensive, not many insurance plans cover 100% of the cost. However, some insurance providers do cover a portion of the cost for medical wigs.
But, still, kind of makes you wonder though, why you were paying your monthly premiums all those years if not to get the care you need when you need it, right? Given these points, does medicare cover medical wigs?
We'll discuss that more later on in this article.
How To Prepare To Wear a Wig
Generally speaking, doctors are usually able to tell patients whether certain cancer treatments will cause hair loss. In this case, you may decide you want to wear a wig throughout your treatment. But before the treatment starts, you may want to prepare. Doing so will help you transition more smoothly into wearing a wig when you need to.
Here are a few steps you can take to help choose a wig that looks and fits comfortable and natural:
First, take a photo of yourself the way you wear your hair now to make it easier to choose a similar style in a wig.

Clip a small amount of your natural hair to match it with a wig color. Make sure you do the comparison in outdoor light for the most accurate result.

While your hair is wet, take measurements of the circumference of your head. If your hair is dry, make sure there is no volume so that it lays flat. You can also download our helpful head measurement guide.
When you go to purchase your wig, choose one with an adjustable strap to accommodate changes in head circumference as your hair thins. But if you loose all of your hair, your scalp may become very sensitive. So, when the time comes, we recommend getting a cranial prosthesis wig as they are specifically made for cancer patients. We offer prosthesis wigs and other types of hairpieces that you can browse now.
Does Medicare Cover Medical Wigs?
Now we finally get to the burning question, does medicare cover medical wigs? Unfortunately, even when a doctor can provide a prescription (letter), original medicare part A and B does not cover the costs of purchasing a wig.
And here's the kicker. Medicare says that even though a wig can be considered a prosthetic, they're not deemed medically necessary items that treat a specific condition. Hmm? As we stated at the beginning of this article, the mental health of a cancer patient is just as important as their physical well-being.
But there is an upside. If you have Medical Advantage plan (Part C), there may be more options. It includes Part A and B from the original plan, but offers additional benefits which vary depending on the plan and your location.
The best thing to do is check with your Medical Advantage plan representative to confirm your plan's list of benefits.
You may also enjoy reading: Best Wigs For Cancer Patients