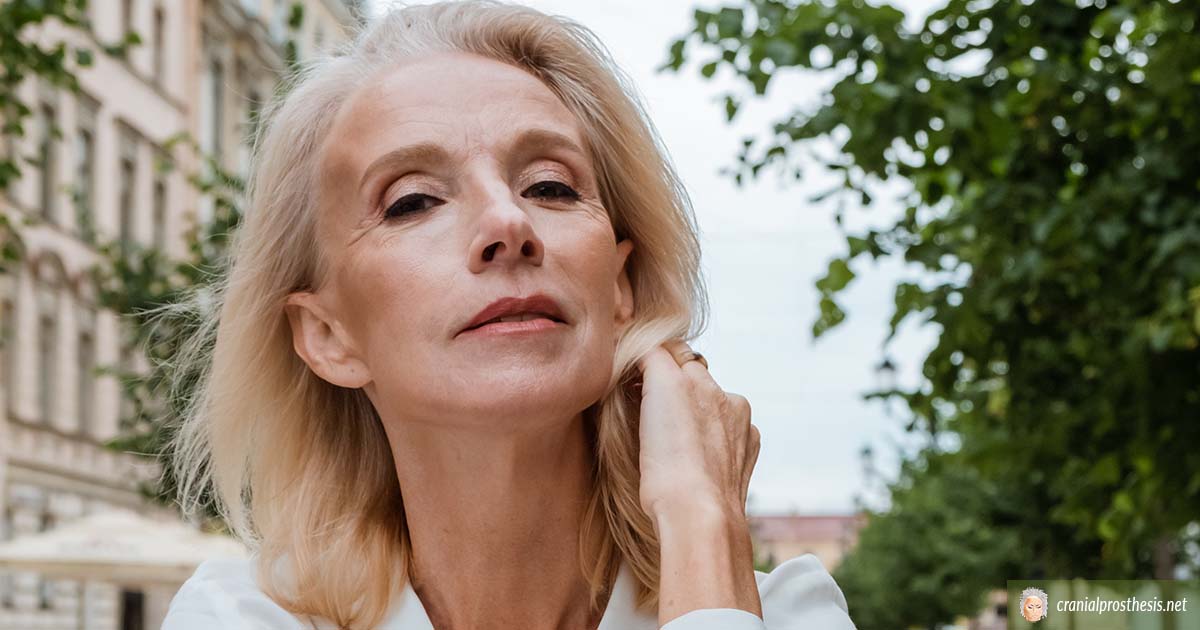 Hair loss due to cancer treatments can be an emotionally challenging experience that wobbles your self-image. But when it comes to hair loss, there are many available options to help you show cancer whose the boss.
In fact, you can look as beautiful as you truly are and retain your look with the help of alternative hair such as cranial prosthesis wigs. We know that losing your hair is the least of your worries, but wigs can at least give you a sense of normalcy while waiting for your hair to grow back.
Let us help you boost your confidence with the best wigs for cancer patients and no one will ever know you're wearing a wig!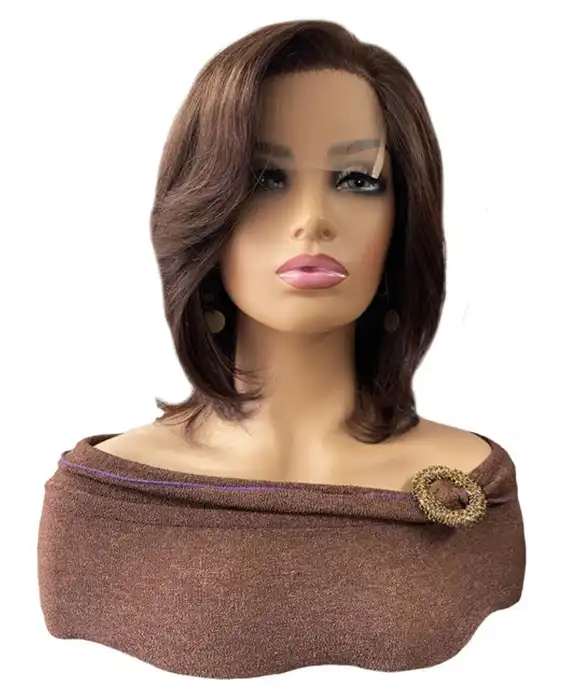 12 inch Brown Human Hair Cranial Prosthetic Wig with Highlights
This 12 inch brown cranial prosthetic wig with Highlights is handmade with 100% human hair. Oftentimes, some browns can look brassy, but this hair is luxurious, soft and looks very natural.
Styled in a front sweep and tapered to neck, you'll look ready for tea with the queen.
BUY NOW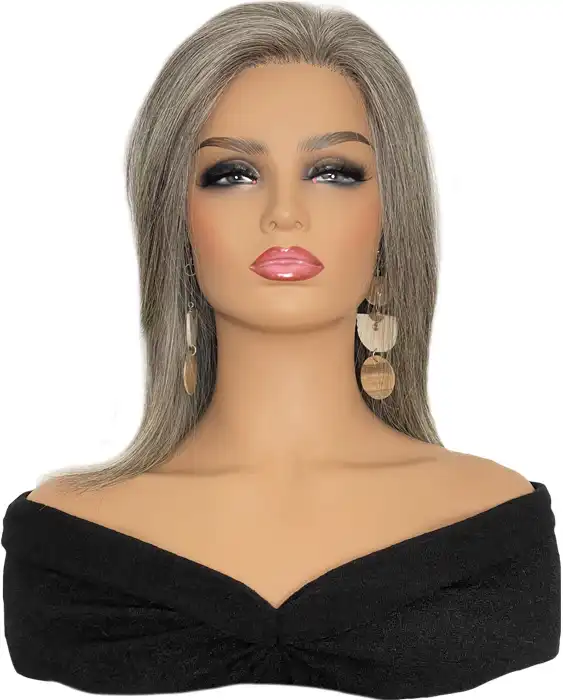 Lace Front 12 inch Mix Gray Premade Human Hair Prosthesis Wig
In addition to concealing hair loss, this gray human hair prosthesis wig is a great way to look your best as you age.
Not only that, but it also adds a touch of sophistication to your look.
Plus, if you're embracing your natural gray, this prosthesis wig will help you go from a gray goose to a silver, sexy fox!
BUY NOW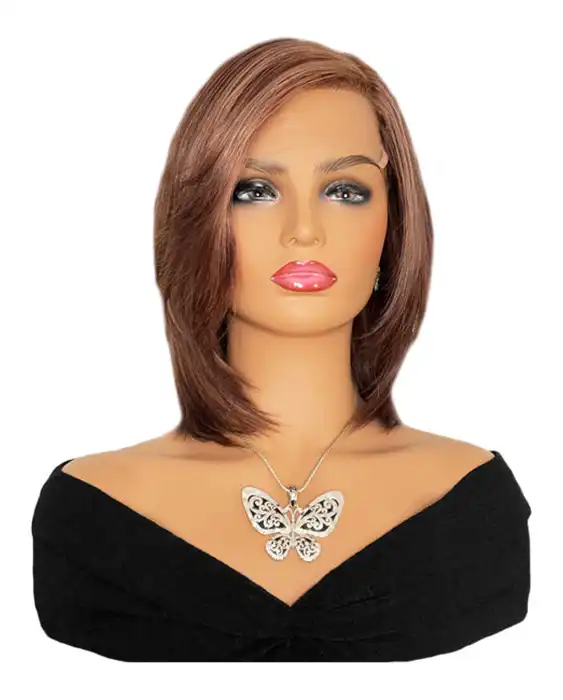 12 inch Razor End Reddish Brown Human Hair Cranial Prosthetic Wig with Highlights
This 12″ razor end reddish brown human hair cranial prosthetic wig with highlights is not overdone, but rather a look of elegance and style.
Subtle highlights and straight style makes this wig look as sexy as you! And the no fuss seamless look is ideal for every day wear as well as high-profile events.
BUY NOW
Will Insurance Cover Medical Wigs Cost?
Yes, some insurance providers actually cover 80% of the cost for a wig that is deemed medically necessary. And some insurance companies even allow for one wig per year through your plan. However, you'll want to get the best wigs for cancer patients, which is what we make. But you will need to check with your specific provider for the details for what's available to you. In the meantime, read our wig insurance guide.
What Are The Best Wigs For Cancer Patients?
When going through chemotherapy, one of the things that change is the patient's level of sensitivity which includes the scalp. For this reason, the ideal wig is those that do not contain attachments or clips. Additionally, the construction of the cap and how the hair is attached to it also uses a specific technique. As such, there are no knots or harsh materials used for cranial prosthesis wigs.
You may also enjoy reading: Looking Your Best During Chemotherapy