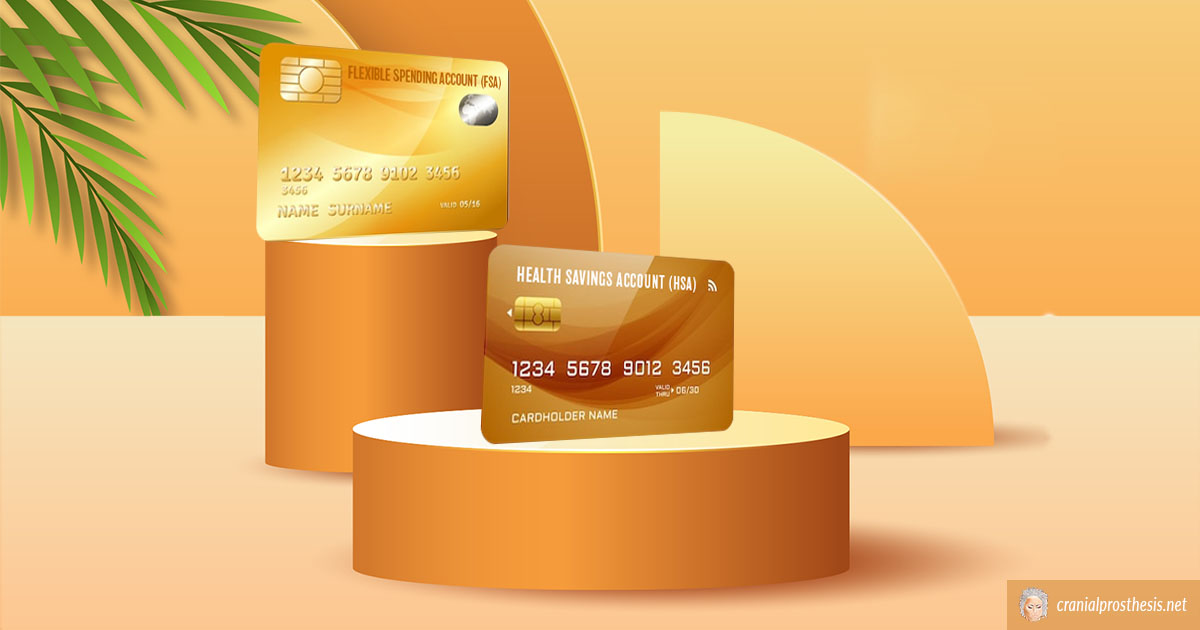 With a healthcare HSA or FSA, you can cover a range of common medical expenses including buying a medical wig. You can use these cards to pay for health care expenses, dependent care, and dental for which you can get reimbursed.
You may be surprised which products and services qualify as a HSA or FSA eligible expense like medical wigs and more. However, there are rules for reimbursement which you should be aware of.
These accounts as well as others are used to pay for qualified dental, vision, medical and prescription expenses. Since there's are notable differences between them, in this article we'll focus on medical wigs as the main expense.
Can I Use My HSA or FSA to Buy A Medical Wig?
The short answer is, yes. But if you have your own insurance, it's not necessary to compare HSA or FSA to buy a wig. This is because you are only eligible for a Health Savings Account (HSA). Conversely, your employer can offer other types of medical expense accounts. Sometimes they even offer employees multiple ones at the same time.
We know that with all of the many acronyms, people are often confused as to which health care card covers specific expenses. Generally speaking, sometimes paying for health care can be complicated. Particularly if you're on a tight budget or have a unique medical condition like cancer or undergoing chemotherapy treatments.
Given these points, here are the differences between a healthcare HSA and FSA health care accounts.
Health Savings Account (HSA)
You can set aside pre-tax money to pay for qualified medical expenses with an HSA. Wigs are eligible for reimbursement with health savings accounts (HSA) with a Letter of Medical Necessity. But they are not eligible for reimbursement with dependent care flexible spending accounts.
Wigs can be worn to cover baldness and is a less expensive alternative to medical therapies for restoring your hair. For this reason, the IRS has deemed wigs used for this purpose as a medical expense which you can show on your tax returns. As such, medical wigs are eligible for reimbursement if you paid for it using your HSA.
Of course, your wig must have been purchased upon the advice of a medical professional in order to qualify. For example, your doctor may state that the wig is medically necessary for your mental health due to losing your hair from a disease.
Flexible Spending Account (FSA)
Like an HSA, you can put money into an FSA to pay for certain out-of-pocket health care costs. And the good news is that you don't pay taxes on the money you contribute. As a result, you'll save an amount equal to the taxes you would have paid on the money you set aside.
Your employer can also make contributions to your FSA, but they are not 'required' to do so.
Yes, wigs are also covered for reimbursement using your FSA. But again, you must obtain a Letter of Medical Necessity from your doctor.
What Are Some Different Types Of Wigs?
The two basic kinds of human hair wigs are the traditional machine stitched weft wig and the hand tied lace wig. The machine stitched wigs are sewn on a stretch weft material and are still the most widely worn wigs today. These wigs are typically pre-styled and lack any kind of realistic expectations. Although, they do come with back straps to adjust for head size.
Lace wigs are popular because they are more realistic than the weft wigs. They give the illusion of hair growing from the scalp. Each hair strand is individually stitched into a lace material which creates the natural look of hair at the base.
At our A Diva's Hidden Hair Manufacturing center, we make a different type of wig for cancer patients known as a cranial prosthesis wig. These wigs are custom made specifically for each individual. Not only that, but they work very differently from store-bought wigs.
Our custom design process even takes into account fitment, hair type and texture, and comfort for sensitive scalps.
Take a look at some of our wigs for cancer patients. You can also visit us to view various types of hairpieces in person and schedule a consult while you're there. Additionally, we offer CareCredit as another form of payment.