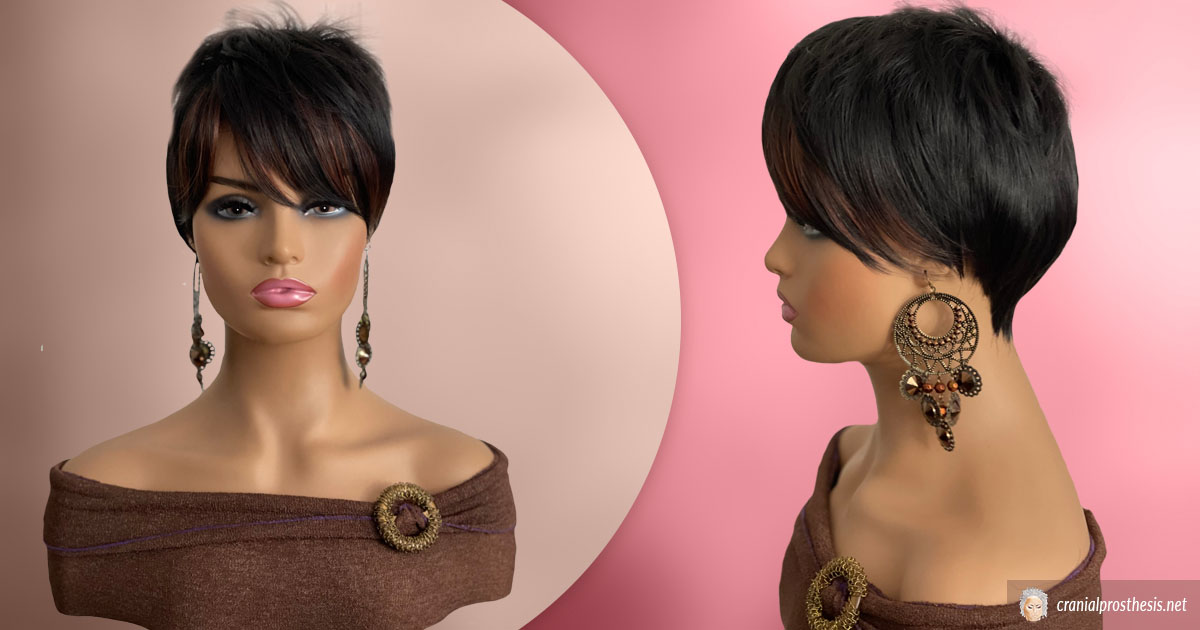 As the name implies, a custom-made cranial prosthesis is a wig that's made specifically for each individual. Measurements of the person's head are taken to ensure a perfect fit. Additionally, specific types of base materials are use to provide best possible comfort. There are no knots or base roughness that would cause friction while wearing it.
On the other hand, a store bought wig is a general purpose wig. Unlike a custom-made cranial prosthesis wig, it is not ideal for medical patients undergoing chemotherapy. Albeit store bough wigs come with various types of attachments, these attachments are too bulky for cancer patients.
Who Needs a Custom-Made Cranial Prosthesis Wig?
Since a hair prosthesis is a medical wig, it has a very specific purpose. In fact, many health insurance companies cover some or all of the cost of a medical wig. People with permanent or temporary hair loss are candidates for a cranial prosthesis.
Here are some conditions where a custom-made cranial prosthesis wig is highly recommended. Hair loss due to:
Chemotherapy
Cancer
Kidney Condition
Alopecia
Thyroid Problem
Radiation Treatment
and other medical conditions
How Hair Prostheses are Different From Store Bought Wigs
Hair prostheses are made and work very differently from store bought wigs. Store bought wigs are manufactured in bulk. The manufacturing process does not take into account exact fitment or comfort for sensitive scalps.
Here's how a hair prosthesis is made:
To ensure a perfect fit, the cranial perimeter mold measurement is taken.
The hair prosthesis mold is created at the base where the human hair is attached.
Because chemo patients' skin is sensitive, hypoallergenic fabric is used to make the base. Your custom-made cranial prosthesis wig will be made by hand by Louticia Grier.
When the hair is applied to the base, knot scalp touches are avoided.
Another difference between custom wigs and store bought are the available options. For example, for store bought wigs you're limited to the hair colors, length and texture a particular wig comes in.
But with a custom cranial prosthesis wig, your options are limitless. In fact, you can have any hair texture, color, length or density you want. Not to mention, the type of hair such as European, Chinese, Indian, Malaysian, etc. And let's not forget about the hair patterns like wavy, curly, straight, kinky curly, and so on.
Ready to get your cranial prosthesis wig custom made by Louticia? Great! Book a consultation online today.