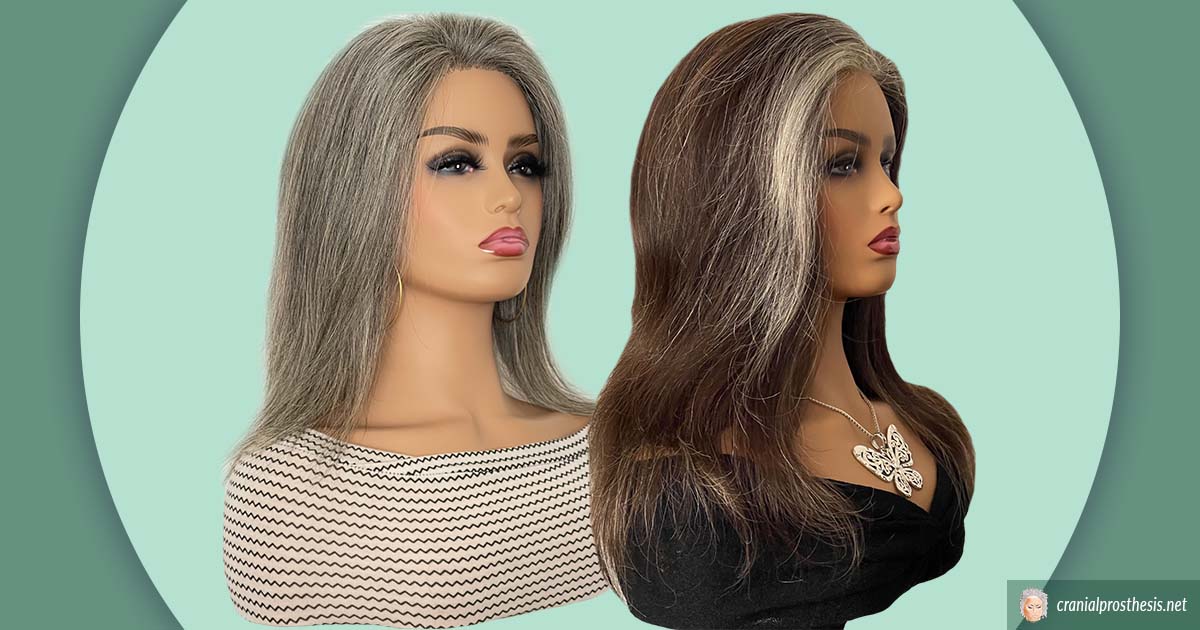 Wigs covered by insurance are known as medical wigs or cranial prosthesis wigs. Many health insurance policies offer this option. However, you'll have to do a bit of work to find out if you qualify.
Unfortunately, many people these days are experiencing permanent or temporary hair loss. But not everyone know that losing your hair due to medical conditions you can file an insurance claim for a wig. These conditions include alopecia, trichotillomania, chemotherapy, or other medical conditions.
What Is A Cranial Prosthesis?
A cranial prosthesis is a medical wig made specifically for patients with hair loss due to medical reasons. When applying for tax deduction status or for medical insurance, you must use the "cranial prosthesis" term. Other acceptable terms used for medical purposes are hair prosthesis, cranial hair prothesis, and full cranial prosthesis. Additionally, if your wigs are covered by your insurance company, they may use a different name for this item. You can find out by going through your insurance handbook or simple call your insurance company.
How To Get Medical Wigs Covered By Your Insurance
As stated above, you'll need to do a bit of work to find out if you qualify. And this is if your insurance company covers the cost of a medical wigs. In either case, here's the easiest way to get your new cranial prosthesis wig:
1. Get a prescription and a referral for a medical wig from your doctor. The referral should be to our manufacturing center which is A Diva's Hidden Hair Manufacturer.
2. Give these documents to your insurance company.
3. Your insurance company will contact us at A Diva's Hidden Hair Manufacturer. And we will provide an invoice to your insurance company.
For medical hair loss you can get payment for a partial or full cranial prosthesis. But remember that your coverage depends on your insurance plan. In general, most insurance companies will cover between 80-100% for your medical wig. And you will receive one hair prosthesis per year for medical hair loss. You will need to verify if your medical wigs are covered by your insurance first.
You may also be able to claim your hair prosthesis as a tax deductible medical expense. To find out if you can, contact your insurance agent. Generally speaking, if your medical bills are over 7.5% of your income, then your wig is tax deductible. But you should also discuss this with your accountant or tax preparer.
Also, many insurance polices omit wig coverage as they are part of the standard list of exclusions. In this case, contact your insurance agent or human resource department to edit your insurance contract. Hopefully, you will be able to renegotiate to include your cranial prothesis coverage.
Types Of Medical Hair Loss
Most wigs covered by medical insurance are due to the following types of hair loss:
Chemotherapy related
Kidney
Alopecia
Cancer
Thyroid
Radiation
Medical hair loss due to environmental changes, aging, stress, genetics, balding
But keep in mind that some medical insurance companies are very specific to hair loss cause. For example, Blue Cross Blue Shield only covers prosthesis wigs if medical hair loss is due to a burn or chemotherapy. If this is your insurance company, verify with them that this is still their policy.
You may also enjoy reading: Best Fruits For Cancer Patients