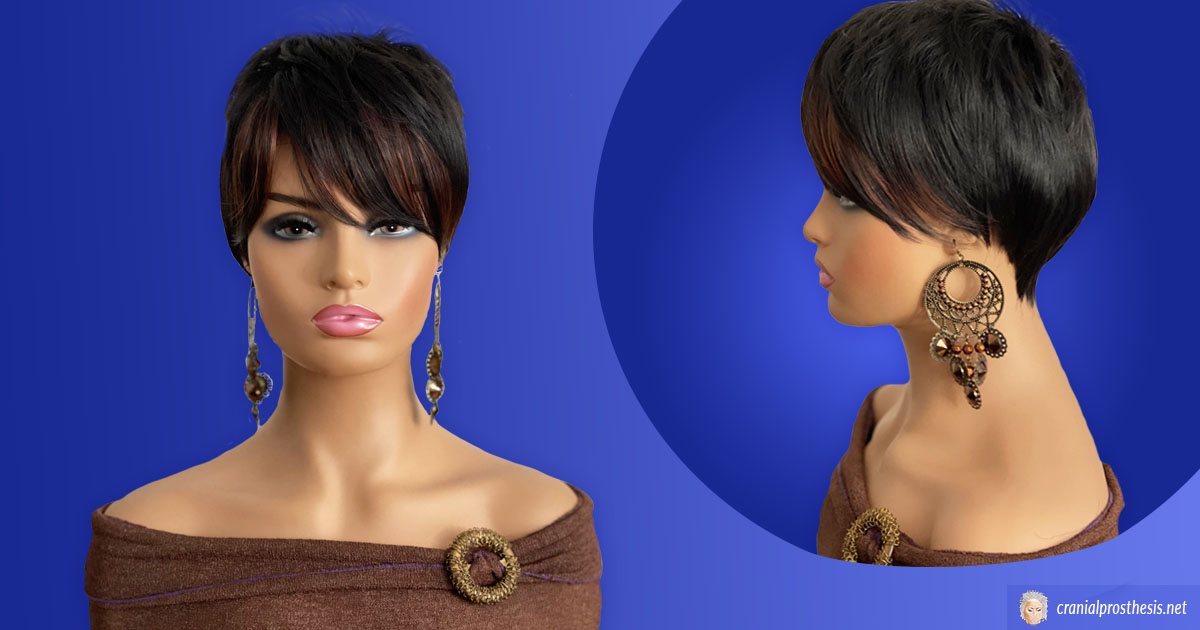 If you want to know where to get wigs for cancer patients, you have arrived at the main online source. Since the pandemic, people have been struggling to find wigs for cancer patients. Due to the unavailability of receiving various types of products from overseas, people don't know where to turn.
Fortunately, we manufacture our own medical wigs and therefore have been blessed to continue serving our clients. Unlike many other companies who buy wigs for resell, we make wigs for cancer patients right here in Solana Beach, CA.
So, not only are prosthetic wigs available for purchase, we can also make your wigs according to your individual specifications. And you won't have to wait months to delivery.
Where Do You Get Wigs For Cancer Patients?
Since the early 1990s, A Diva's Hidden Hair Manufacturer has been the premier shop in San Diego for custom wigs. We noticed a lack of variety in wig and hair accessories in the North County San Diego area. Consequently, we decided it was time to bring our downtown San Diego shop to Solana Beach to be more centralized. And of course, to help those in need of high quality hair systems, wigs, hair accessories, and much more!
We are located in the quaint little town of Solana Beach. Thus, we are the closest wig shop for most of San Diego County residents. But not just a wig shop, we are also a wig manufacturer as well as have a hair salon here.
Whether you are experiencing hair loss or just want to change your look, we can accommodate your needs. In fact, you can upload photos of your desired hairstyle and we'll schedule a consultation with you. How easy is that?
Paying For Your Medical Wig or Hair System Is Easy
Now that you know where to get wigs for cancer patients, you probably want to know about payment options. While our prosthesis wigs and custom hair systems are competitively priced, we offer several payment methods.
First, the usual credit card method, but then we also offer a more flexible payment option which is CareCredit. With CareCredit, healthcare or medically necessary financing is made simple. You can use it to pay for your deductible or pay for treatments not covered by your insurance. You can also use it to pay for your prosthesis wig or custom hair system that you want today!
Ways To Cope With Hair Loss
Coming to terms with an unusual amount of hair loss takes time, and even tears at times. Whether it's due to cancer treatment, genetics, or aging, many women feel uncomfortable with their new appearance.
And when you search online for 'where do you get wigs for cancer patients', you don't always get the best results. At least, not at first. But, we've helped many women find their way through this struggle. Our high-quality, natural looking cranial prosthesis wigs are custom made by a Master Wig Maker.
These wigs are very secure on your head and unmatched by a regular wig. Additionally, they cup your head for a perfect fit, so there's no slipping. But cranial prostheses are only part of the solution when dealing with hair loss.
In order to fully accept the loss of your hair, here are a few other things you could do:
Cut Your Hair. We wanted to get this one out of the way first. Because when you're already losing your hair, the thought of cutting what's left is not inviting. But you could get a really cute haircut and this can make you feel more empowered. Moreover, it will make the gradual balding seem less scary.
Talk To A Family Member. Because you're already uncomfortable with losing your hair, discussing it with a distant cousin wouldn't be ideal. However, close family members are there to help you through during tough times. And talking with them can even boost your self-esteem. In other words, you don't have to go through this alone.
Speak With Your Doctor. A physician such as a Dermatologist or Oncologist can tell you a lot about your hair loss. From the rate of loss to even the possibility for regrowth. In fact, if it's non-chemo related hair loss, your doctor may be able to stop the losses. So, just because it's inheritable, it doesn't mean that 'your' hair loss has to happen.
Are you looking for a hair loss solution or may be just want to refresh your look? Our hair loss specialist can help you choose the best cranial prosthesis wig style that accommodates your needs. Reach out to us today at (619) 820-0290 or contact us online.