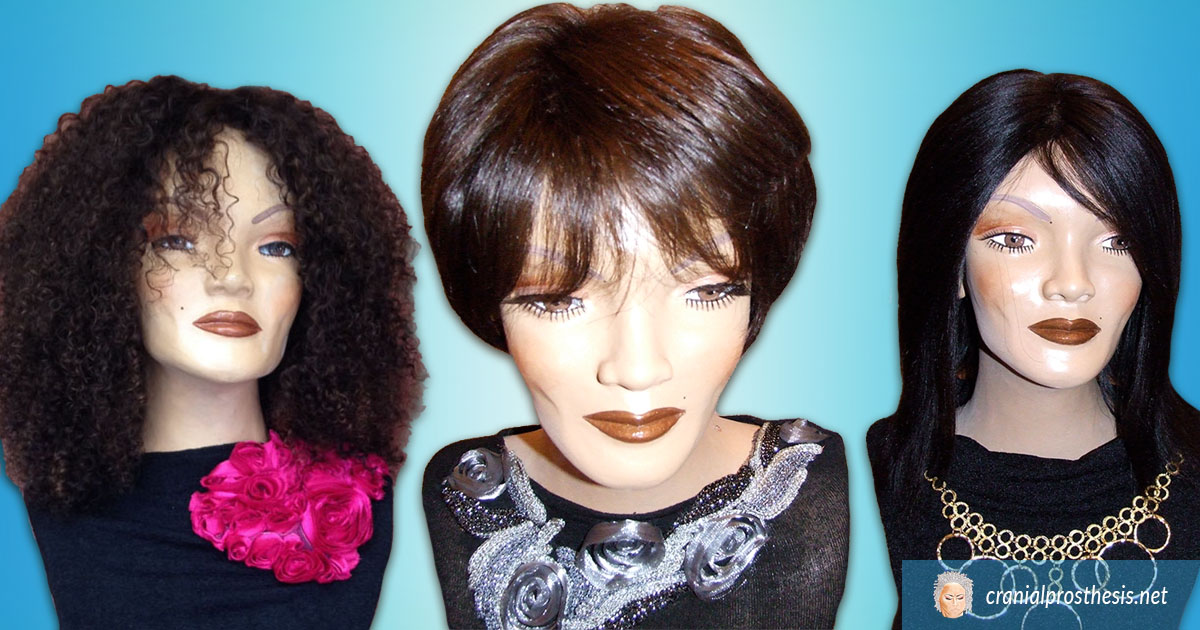 As with your natural hair, your hair prosthesis wig requires regular care that includes cleaning and maintenance to keep it in optimal condition and to make sure it lasts longer. Using the proper tools and following the appropriate methods is of great importance when caring for your hair prosthesis wig.
A hair prosthesis wig and hairpieces, whether custom made with 100% human hair or synthetic hair, require specific types of combs and specifically formulated hair care products to keep them looking their healthy and natural. There is no need to shampoo your hair prosthesis wig daily, however, there are pertinent care methods we recommend before and after each wear.
Hair Prosthesis Wig
There are many good specifically formulated styling sprays ,conditioners and shampoos specific to the various types of hair systems. At Cranial Prosthesis, we stock a variety of these hair care products for your needs at our Uptown New York Style salon in Solana Beach.
Louticia Grier uses 100% human hair to make hair prosthesis wigs unless the client specifically requests synthetic. A hair prosthesis wig made of human hair is the best quality hair wig because it is indistinguishable from your natural hair. The hair looks and feels more natural and is softer than synthetic hair. Human hair wigs can withstand heat very well also which offers you endless styling options.
We have provided a list of the appropriate care methods for your human hair wig that we recommend you follow to your prosthetic hair system lasts longer.
How To Care For Your Hair Prosthesis Wig
To make sure your hair prothesis wig remains healthy and increase its longevity, follow these tips when shampooing it:
Detangle the wig with a specialized wide toothed comb BEFORE shampooing the hair
Avoid putting conditioner on the roots
Use only cold water to shampoo your prosthesis wig
Wet sections of your hair prosthesis wig and use a gentle downward motion to clean with specifically formulated shampoo and conditioner. Do not soak or immerse your wig.
Only use products that are specifically formulated for your prosthesis wig
Rinse your wig to remove the shampoo and conditioner and gently pat it with a soft towel to absorb the excess water
Hold small sections of hair in your hand and gently brush any tangles
Let your wig dry on a wig stand. If you're in a time crush, use a blow dryer lowest heat setting
If styling your wig, use your favorite heated tool at the lowest setting and don't leave it on the hair for too long
It may seem like there's so much to do to keep your hair prosthesis wig look great, but the health and quality of your will make it worth the time and investment. After all, you don't want to stress about hair loss after you have already invested in a solution.
I also recommend that you visit our Uptown New York Style salon every 6 to 8 weeks to have us perform maintenance on your prosthesis wig. For more information about hair prosthesis wigs or to schedule your maintenance appointment, call (619) 820-0290 or contact us online.