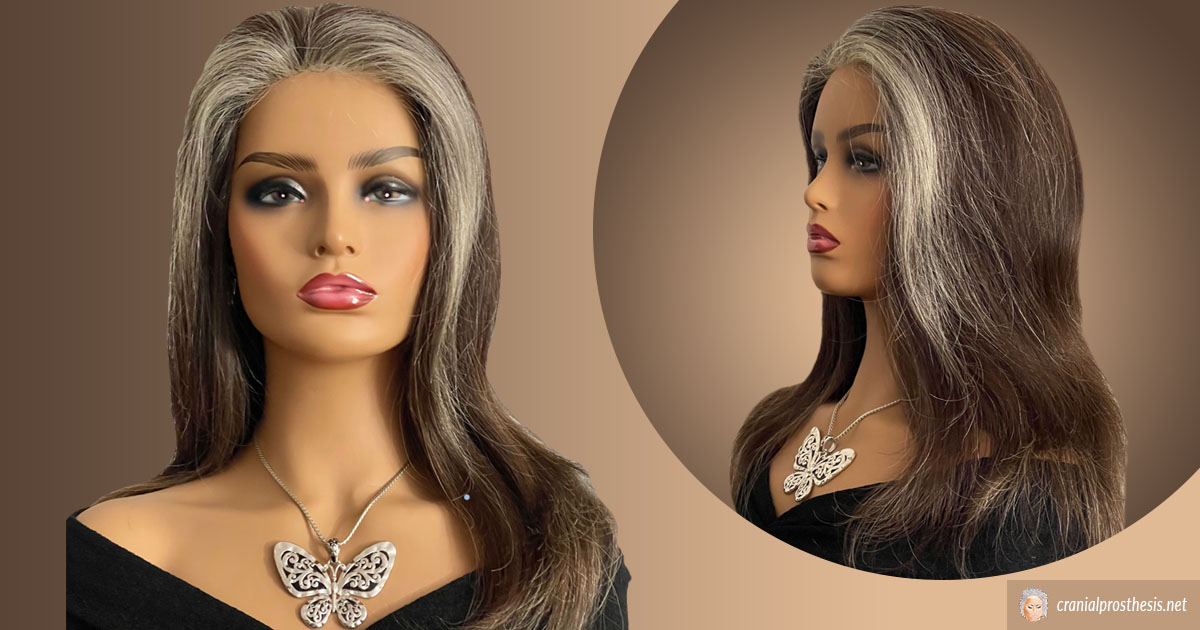 Don't be afraid to ask questions about your cranial prosthesis. After all, these are custom made medical wigs and you want it to fit right. While your insurance may cover some or all of the cost, you no doubt have pre-sales questions.
Louticia Grier is an expert at making medical wigs. Consequently, she is knowledgeable in giving you the correct answers to your cranial prosthesis questions. Additionally, she will create a great look for you in addition to saving you time. In fact, there's no need to waste time looking elsewhere for your medical wigs.
Louticia's custom made medical wigs are top of the line. You never have to be concerned about slippage or ill-fitting. Regardless the reason for a medical wig, your cranial prosthesis questions will be expertly answered and receive a top quality hair prosthesis.
Your Cranial Prosthesis Questions Answered
When you need more than what an ordinary wig can provide, choosing a cranial prosthesis is an important step. This medical wig not only provides aesthetic value, but also boosts a person's mental and emotional well-being.
Replacing your hair is possible with a cranial prosthetic wig. Given that they are different from regular wigs, women have lots of cranial prosthesis questions. So, to help put you at ease, here are answers to commonly asked hair prosthesis questions:
01. What type of hair is used in your wigs
We always use 100% human hair unless the client specifically request synthetic or a combination of both.
02. How do I care for my new hair system?
There is regular maintenance to be completed at home. You should shampoo your hair replacement system every 8 to 10 wearing days. Your hair system specialist will discuss proper brushing and cleansing techniques with you at the styling appointment of your new hair system.
03. Is my medical wig covered by my insurance plan?
When a cranial prosthesis is needed due to medical-related hair loss, you may be eligible for reimbursement from your health insurance. Most insurance companies will cover from 80% to 100% of a cranial prosthesis, and we can bill your insurance company directly.
04. Do you offer financial assistance to cover the cost?
If you are experiencing a financial hardship, payment options may be available. In fact, you can for CareCredit right now online!
05. Will it take a long time to receive my new hair prosthesis?
Depending on the client's needs, we may have an appropriate hair system in stock for same day purchase and styling. Otherwise, during your consultation, we will discuss delivery time. But first we need to get your desired specifications as we hand make each of our prothesis wigs. As a result, we can better answer your cranial prosthesis questions regarding turnaround time after your consultation.
06. How do I store my prosthetic wig?
Place it on a stand which will prevent the hair fibers from flattening, or the hair becoming frizzy. It also allows the inside of the hair prosthesis to air out.
07. I'm on a budget. Are cranial prostheses affordable?
This all depends on your specifications. For example, the type and texture of hair. Also, the wig base as we have 12 different wig bases you can choose from. And of course the length of hair matters as well as many other options. During your consultation, we will be able to give you an exact price after you've decided which options you want.
08. How would I protect my wig from unnecessary wear?
Place a satin slip cover over the pillow you are resting on. Regular care and maintenance to lessen frizz and tangles is recommended.
The above questions are just a few that we know you may have. But we're here to answer all your questions and guide you through your hair prosthesis selection process. We are available at contact us online. You can also download our brochure.