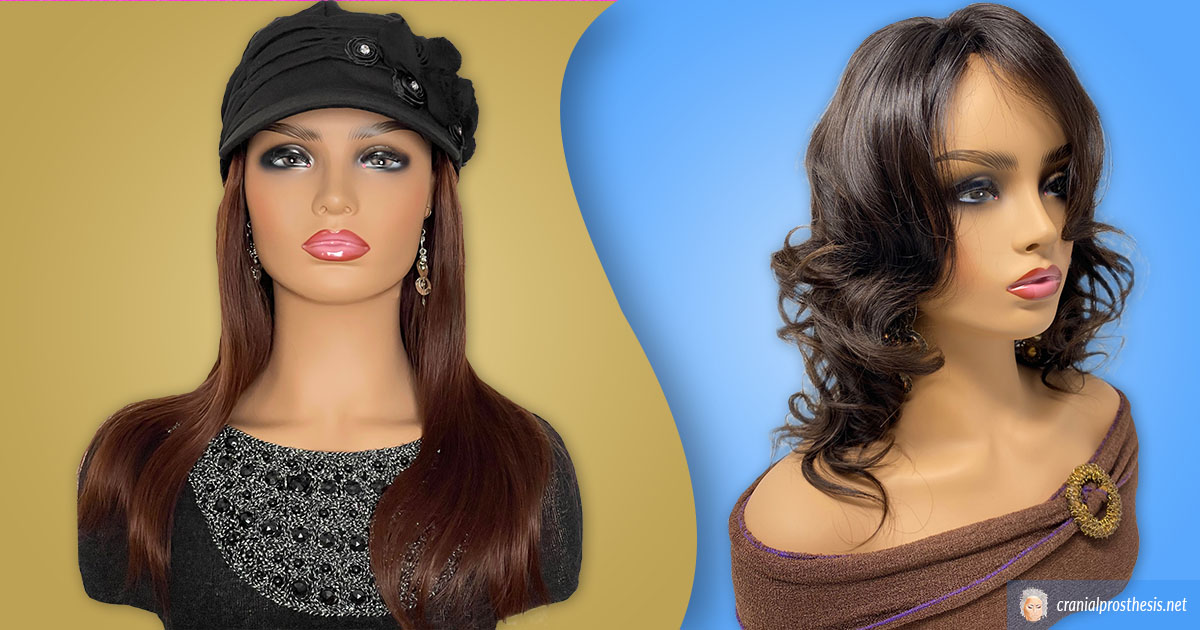 At our A Diva's Hidden Hair Manufacturing center, we have a large selection of cranial prosthesis hair systems and hats. However, our hair systems and hats are custom made to ensure a perfect fit. But if you like any of the cranial prosthesis hair systems and hats we've already made, you may buy them. Of course, we will need to make sure it properly fits your head.
Our hair systems and hats for women are all about comfort and convenience. In fact, we even custom make hats with hair attached that are ideal for cancer patients and hair loss.
So, if you're wondering where to buy cranial prosthesis hair systems and hats, you've definitely come to the right place.
Cranial Prosthesis Hair Systems
A cranial hair prosthesis is a custom hair system specifically designed for patients who have lost their hair due to medical conditions. These conditions include alopecia areata, chemotherapy, trichotillomania, chemotherapy, and other conditions resulting in hair loss. And it's important to know the terminology when applying for tax deduction status or medical insurance.
Even though doctors have been prescribing these prosthesis since the 1950s, we've been designing them for over 40 years. In addition to look beautiful, our cranial hair systems help protect your sensitive scalp from the sun. Plus, you can also bring a photo to your consultation and we'll make your cranial prosthesis hair systems exactly like your photo.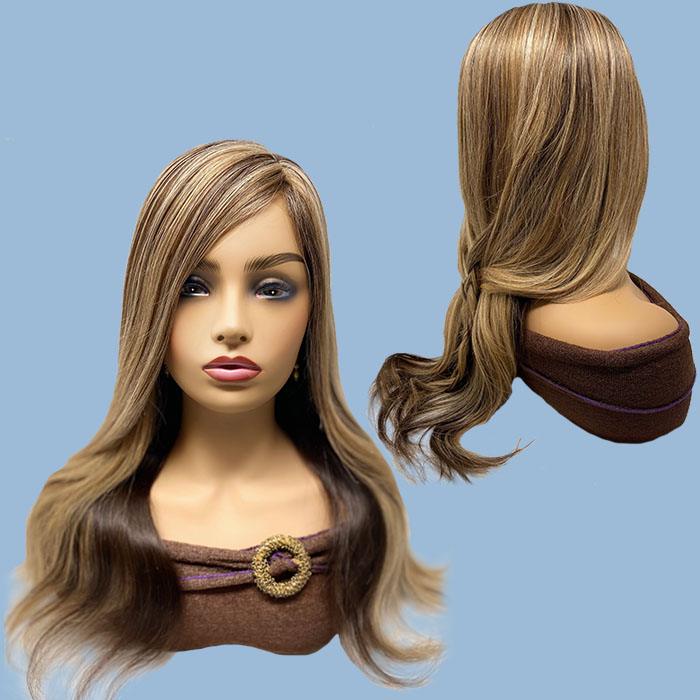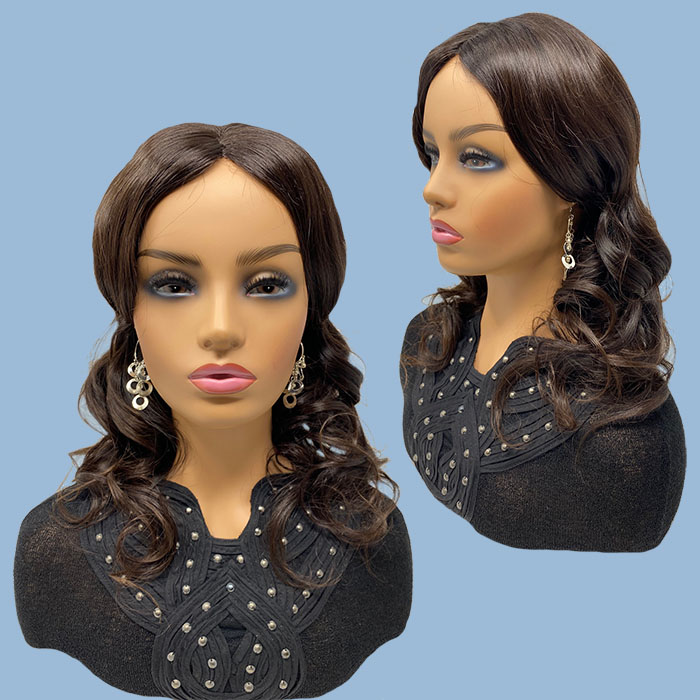 You should also know that there's a difference between a cranial hair prosthesis and a regular wig. Hair prostheses have advanced due to technology and skillful Master Wig Makers such as Louticia Grier. And while a cranial hair prosthesis may resemble a wig in some aspects, they are quite different from one another.
A hair prosthesis is done in several steps including taking measurement of the cranial perimeter to achieve a perfect fit. This measurement is done at the base where the hair is attached. We use hypoallergenic fabric to make our base so that chemotherapy patients get a soft and comfortable fit.
Special care is also taken when attaching the hair to the base. A technique is used to attach the hair that focuses on avoiding knots to ensure a pleasurable wear.
Cranial Prosthesis Hats
As mentioned earlier, we also make custom hats with hair attached. They are ideal for those experiencing hair loss or thinning hair. But our hats with hair are not the common baseball caps you see a lot. Instead, our hats with hair attached are fashion hats for today's modern women.
Take a look at these gorgeous styles!
From curly to straight hair, 14 inches to 24 inches, hair color selections, we're sure you find just the perfect hat. For once, hats with hair attached is something to love!
Even though you may be experiencing hair loss issues, you still need to go out for necessities like groceries. So, our hats with hair attached for women will give you that finished look in a matter of minutes. They are gorgeous, light weight hats with cute embellishments like small hat color flowers. And the hair! Well, you'll look like you spent all morning getting ready and it only took you less than 5 minutes.
If quality is a consideration, our hats with hair attached are made with 100% human hair. The hair is remarkably soft with a shine and movement that is not easily duplicated in synthetic hair. Human Hair can be cut and styled to suit your personal tastes.
Get in touch today for your custom cranial hair system. Call (619) 820-0920 to book appointment. Or you can request appointment online.