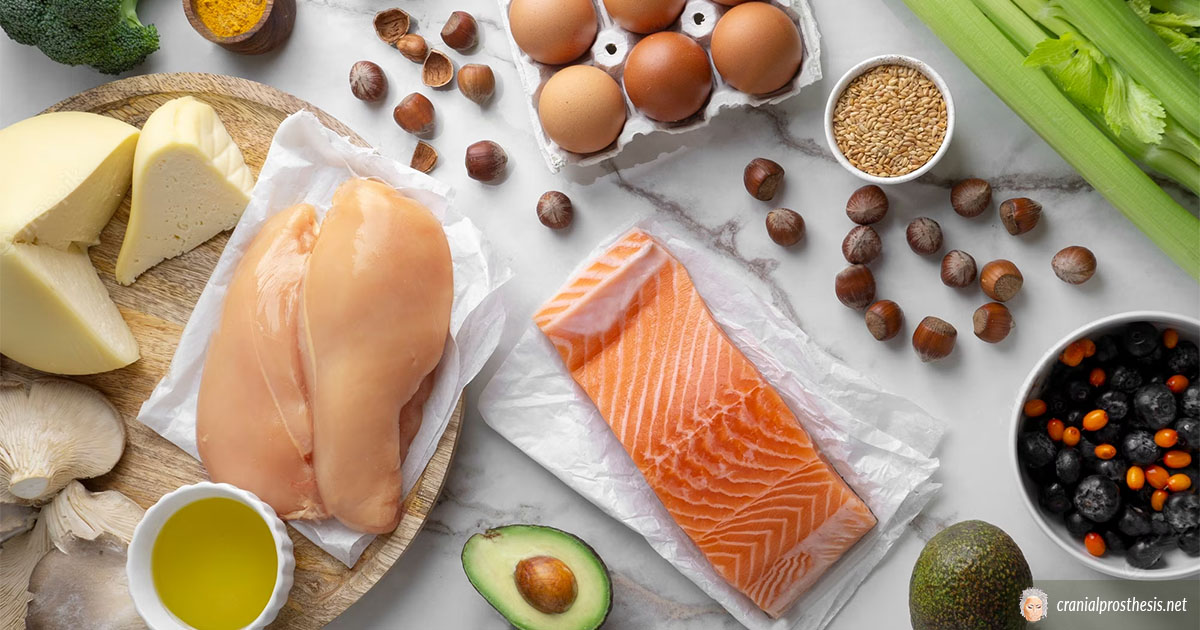 Eating a healthy diet containing foods rich in protein can result in healthy hair and skin. While there are many vitamin supplements that can also strength your hair, they should be taken as supplements to a healthy diet.
It's known that zinc, vitamin B, iron, and biotin can stimulate hair follicles to induce the growth of hair. Just like hair, your skin is affected by your diet and nutritional intake. Consuming foods rich in protein is a great start for encouraging healthy hair and skin.
Foods For Healthy Hair and Skin
Given these points, the following 5 foods for healthy hair and skin are also rich in protein. They will get you started on your healthier hair and skin journey.
1. Salmon
Omega-3 fatty acids are important nutrients for healthy hair and skin. But unfortunately, our bodies do not naturally product this nutrient. However, eating two servings per week of foods like salmon can help keep your hair full.
Another good thing about omega-3 fatty acids is their anti=inflammatory properties and the ability to boost heart health. Plus, this high protein food is loaded with nutritional benefits like vitamin B6, D, B12, selenium, iron, potassium, and niacin. Even one serving of canned salmon contains 21 grams of protein which is 43% of the recommended daily amount.
2. Eggs
In addition to being a great a great breakfast food, eggs also contain proteins like iron and zinc that your body and hair needs. Because it maintains the oil secreting glands attached to your hair follicles, hair shedding may also be decreased.
3. Sweet Potatoes
Sweet potatoes can be prepared in many different ways. For example, use a little olive oil and make sweet potato fries instead of having take-out French fries. Not only are sweet potatoes delicious, but they are also high in vitamin A and beta carotene. These nutrients help keep hair from becoming brittle and dry.
4. Oysters
First, I have to say that oysters are an acquired taste. Their appearance is not very appealing either. However, oysters contain high levels of zinc, which is an important mineral for the well-being of your hair. And zinc helps with hair repair and tissue growth. Oysters are also rich in proteins, vitamin A and B12, selenium, and iron.
5. Nuts
Nuts such as pecan, almonds, and walnuts are an excellent source of biotin. Biotin is a vitamin that helps create healthy hair cells, leading to thicker, more healthier hair.
What's Next
Sometimes, due to genetics, even the healthiest diet won't yield the full head of hair you desire. In this case, you can opt for a head band wig or a human hair wig. These hair pieces are custom made by hand by master wig maker Louticia Grier. As such, we not only guarantee the highest quality hair, but also you can even have a wig custom made specifically for you. Call (619) 820-0920 to inquire today.
You may also enjoy reading: How To Stay Hydrated During Chemo