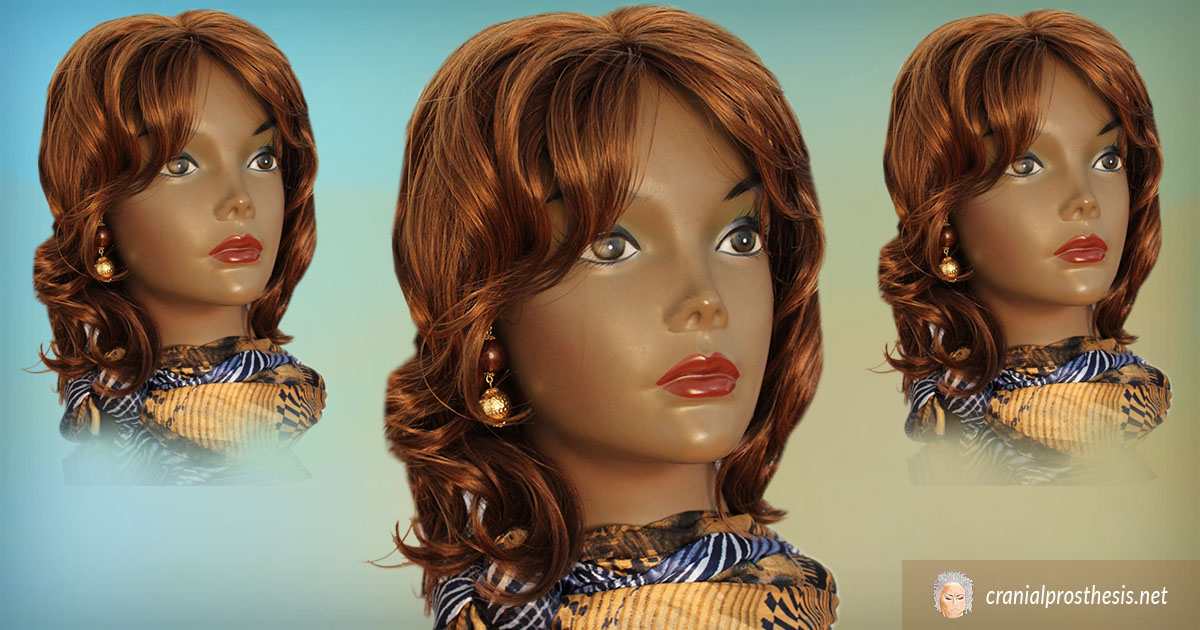 A hair prosthesis wig is one of the treatment modalities in severe alopecia areata (AA). It can improve quality of life in people with alopecia areata by enhancing their self-esteem and social adjustment.
Wigs are widely used as a treatment option for chemotherapy-induced alopecia, advanced androgenetic alopecia, and severe AA.
A wig worn by an individual with alopecia for treatment purposes is not merely ornamental. It's a necessity for daily life. And, similar to a prosthesis used by a patient who has lost a leg or an eye. Hence, it is called a "scalp or hair prosthesis" to differentiate it from a fashion wig.
Wearing a hair prosthesis wig not only helps with chemotherapy, but also enhances the person' self-esteem. It provides mental stability, and helps them lead a normal social life.
Choosing and Wearing a Hair Prosthesis Wig
Women losing their hair due to chemo or radiation treatment often choose at least one wig. Then they alternate wearing the wig with scarves and hats. Hair does grow back. Although color, texture and thickness may not be the same as it was before treatment.
Your insurance company may reimburse you if you need a hair prothesis wig. This is considered to be due to medical purposes. Most private insurance plans already cover wigs for patients undergoing cancer treatments.
However, a regular wig off the shelf doesn't always look natural. Having to deal with a medical condition is already stressful. And when it effects your appearance, such as hair loss, it can be very traumatic.
Our handmade hair prosthesis wigs with 100% human hair. They are custom made for each individual and provides the best fit and looks natural.
While some people get used to wearing a wig, some don't. They find wearing a wig is uncomfortable. For examples, it slides around on their head, it's too big or too small, and it's itchy.
At our A Diva's Hidden Hair manufacturing center, our hair prosthesis are designed just for you. They are designed to provide each individual with a perfect, comfortable fit. For someone who has been dreading wearing a wig because of the discomfort that goes along with it, a hair prosthesis wig can be the perfect solution.
There are many reasons for various types of hair loss that occur in men, women and children. Whatever the cause behind your hair loss, there are safe solutions to disguise balding or patches. Give us a call today at (619) 820-0290 and see how we can help you through your hair loss worries.
You may also enjoy reading: Propecia: Is it a Good Solution for Battling Hair Loss