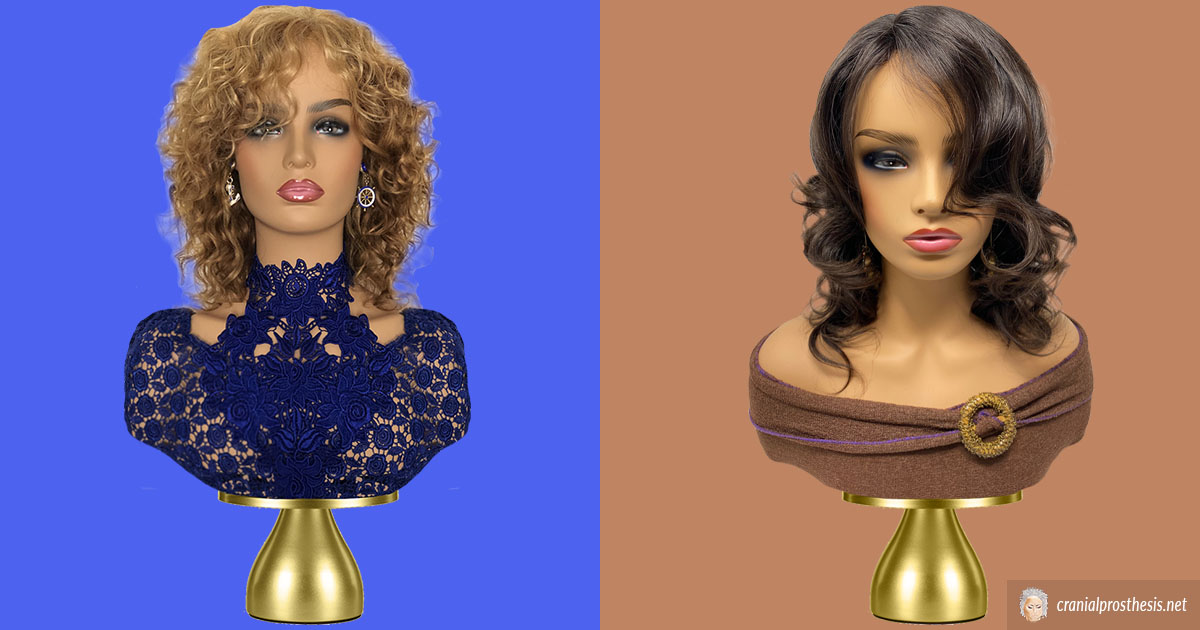 Louticia Grier has premade available prosthesis wigs. They are beautiful, handmade wigs by her that are available for purchase now. If you're looking for high-quality, custom made hair prothesis, you've come to the right place.
Made with all types of hair including Indian, Malaysian, and European, we definitely have something for every taste. And of course, there is a choice of hair lengths, textures and colors in these premade prosthesis wigs.
Additionally, they are lightweight and comfortable for sensitive scalps. Want curly, wavy, straight or a blend? No problem as we have those too.
What Are Premade Prosthesis Wigs?
These medical wigs that are available for purchase now are from Louticia's medical wigs line of products. Her passion for making wigs prompt her to start a line of premade prosthesis wigs.
But the thing with medical wigs is that they are custom made to fit each individual person. As a result, she will ensure that your selection is a perfect fit. After all, she is a master wig maker.
If you're serious about wigs, you'll want to invest in a custom wig rather than over-the-counter, store bought wigs. Although store bought wigs are less expensive, custom wigs such as Louticia's premade prosthesis wigs are higher in quality.
Moreover, 100% human hair is used which provide a very natural look. Custom wigs are an investment and people them for all sorts of reasons.
Here are two such reasons:
01. A Way To Cope With Medical Hair Loss
Cranial prosthesis (medical wigs), are generally used by patients undergoing chemotherapy or other medical treatments. These treatments are often the cause of their hair loss. However, conditions such as alopecia areata also results in hair loss.
Custom wigs also boost self-esteem as they provide a sense of normalcy during irregular time. They can also ward off uncomfortable questions about patients' diagnosis or appearance.
If the doctor writes a prescription for a cranial prosthesis, many insurance companies cover all or part of the wig cost. However, you'll most likely have to pay for wig up front and file a claim with your insurance company for reimbursement. Or companies such as A Diva's Hidden Hair Manufacturer can assist with or facilitate the reimburse for you.
02. Natural-Looking Way To Change Your Appearance
Wigs that are custom made have a natural looking hairline. Even the texture and color of hair speaks quality. Women tend to have more confidence when wearing a custom wig or premade cranial prosthesis wig.
Furthermore, these types of wigs represents an investment. So don't be fooled by other wigs claiming to be custom made.
To learn more about our custom made prosthesis wigs, or to purchase one, call (619) 820-0290. Or contact us online where you can also upload a photo of a desired style. In addition to our handmade premade prosthesis wigs line, we can also make one specifically for your needs.
You may also enjoy reading: Cranial Prosthesis Questions & Answers