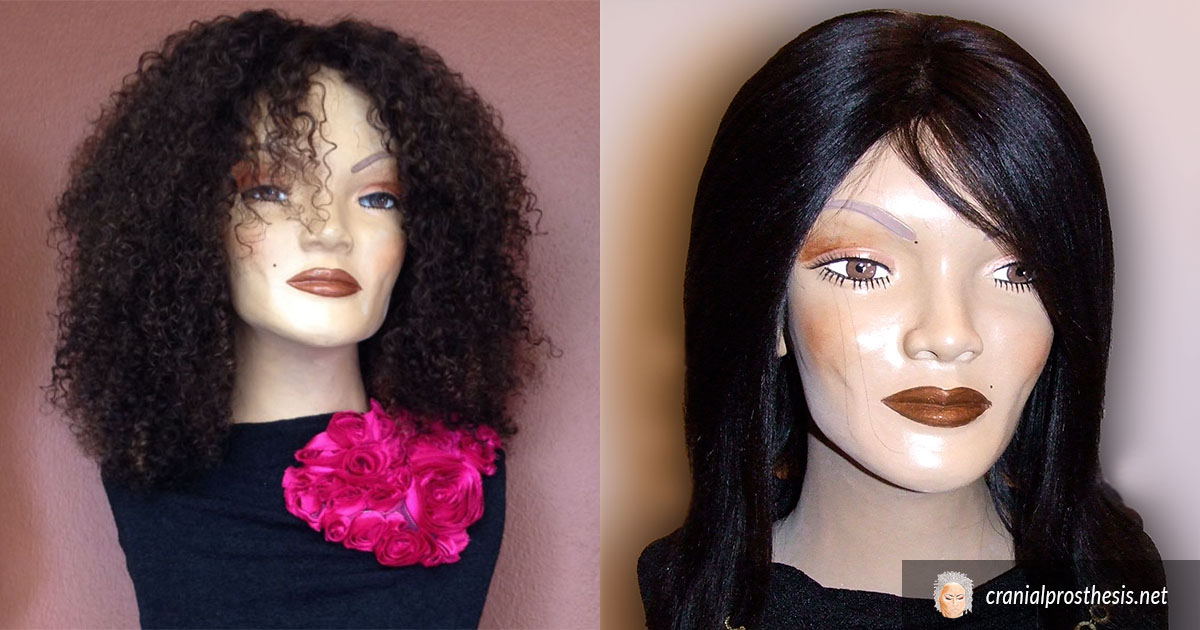 Obviously, when it comes to hair replacement the most important thing is how good the solution looks. But of course the second most important thing is how much does a custom cranial prosthesis wig cost? How much do you need to spend in order to go from thinning to having a full head of natural-looking hair?
There are literally thousands of companies out there that offer different hair loss solutions. From toupees, lotions and wigs, to transplants and medications. But no matter how much you research, it's difficult to find out how much a custom cranial prosthesis wig cost.
There's a reason for that. For us, at our Uptown New York Style salon, we make 'custom' cranial prosthesis wigs. This means you'll need to come in and be custom fitted. Our personalized services allow you to choose the type of hair, color, style and much more for your wig. So, your custom cranial prosthesis wig cost is defendant upon the options you want for your new hair system.
We have ourselves been customers in the past who were looking for a hair loss solution. The reason we founded Cranial Prosthesis Wigs was that we never found a product that met our expectations. We also felt that so many companies were trying to trick us into paying way too much for products that didn't do what they promised. That's why we approach our business from our clients' perspective. And as a result, one of our main goals is to be as open and transparent as possible.
So, how much does a custom cranial prosthesis wig cost per year?.
Basically, it works like your mobile phone plan. You only buy a new custom cranial prosthesis wig if you need one. This means that whenever you think it's time for a new hair system, just give us a call at (858) 259-6833. Book your appointment for your fitting. At the time of your appointment we'll discuss costs based on your chosen options.
Of course, we would like to help you maintain your new system. So we do recommend periodic visits to our salon for shampoo and conditioning. Our custom prosthesis wigs are made with 100% human hair. And just like your natural hair, they need to be cared for.
If you're not inclined to come in for maintenance, we offer a custom line of products that you can pursue while you're at your appointment. Our hair care products are also available for purchase online. The bottom line, there is never any pressure to buy anything or underhanded business practices. We're here to help you regain your confidence so that you can be and feel as beautiful as you truly are.
We want to enable you to make your own choice to find what suits you best and what makes you happy. You can find out more right here on our website, email us or talk to us at (858) 259-6833.
Have a look at some of our beautiful custom cranial prosthesis wigs in our photo gallery. Each custom system was skillfully hand crafted by Louticia Grier.
You may also enjoy reading: What Causes Sensitive Scalp?