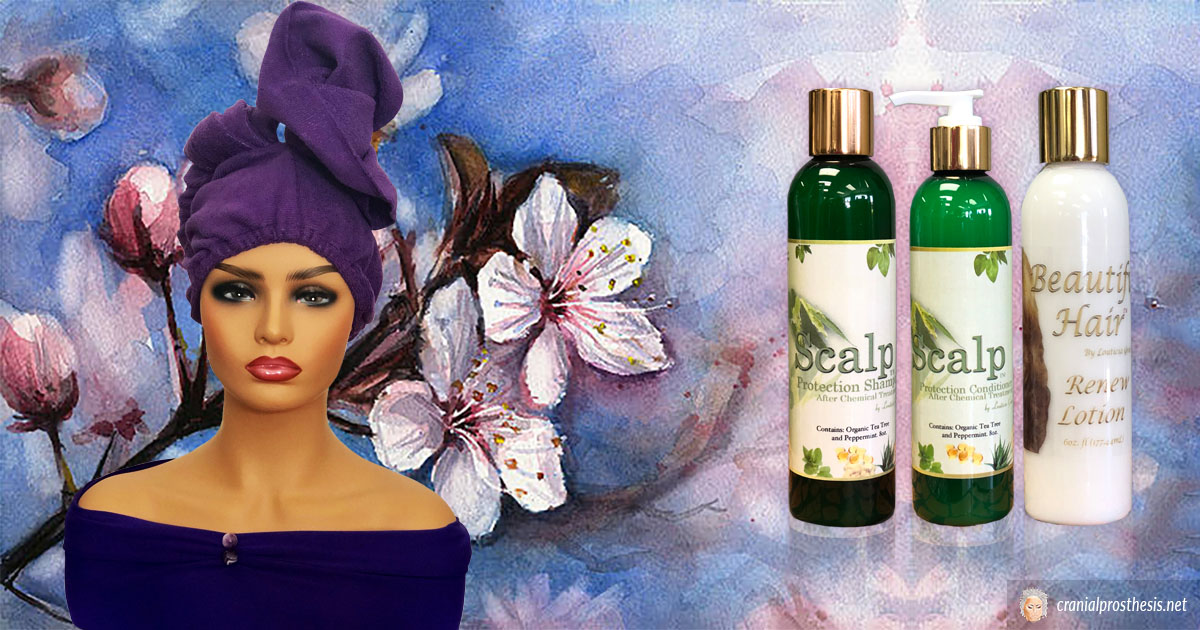 Cranial prosthesis wigs are custom made and therefore can be relatively expensive. Thus, you would not want to use any products on the hair that causes damage or reduces it lifespan.
In contrast to other towels and tools, this is the best hair towel for prosthesis wigs. It dries the hair much quicker without damaging the strands. Even for hair prosthesis that are thicker, our towel does what it says. It dries the hair fast without the use of a dryer.
Hair Towel Wrap for Cancer Patients
Hair loss is a common side effect of chemotherapy and radiation treatment. So, it's super important to properly care for the scalp and remaining hair.
Sleeping on a satin pillowcase to avoid friction against the scalp is always recommended. But, what should you use to dry your hair after shampoo? Definitely not a hair dryer as the heat will cause dryness and damage to an already delicate scalp.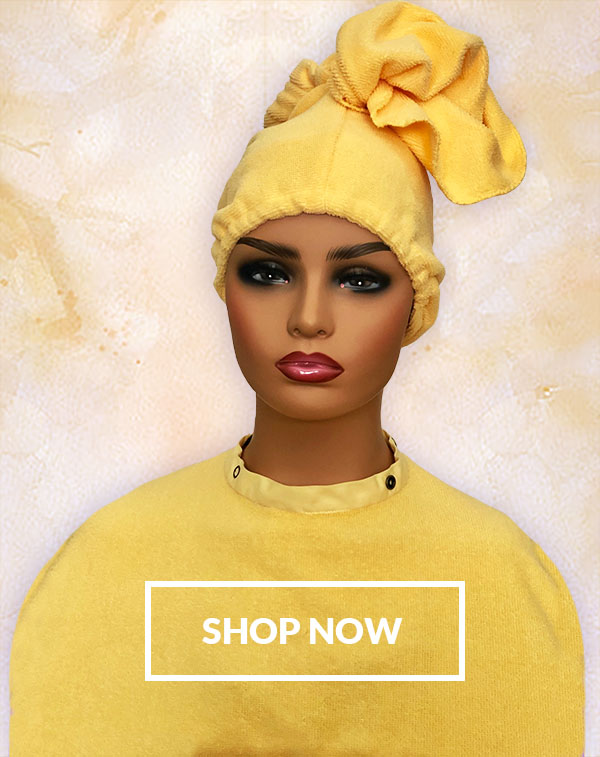 We recommend using our hair drying towel wrap for cancer patients. Wrap it around your head and secure it with the attached elastic. You only need to leave it on for about 15 to 20 minutes, then take it off. No rubbing or patting the towel to the hair is necessary. In fact, we don't recommend doing that. The towel absorbs all the extra moisture and leaves your hair soft and manageable.
Because we use a high quality, lightweight microfiber fabric, this hair towel wrap is ideal for cancer patients. And it fits as snugly as you want it to with elastic attachment.
Women with fine and delicate hair flock to this towel. They describe it as being gentle on their fragile hair. Fine hair is prone to breakage. But using this hair towel on your hair, there's no rubbing or squeezing. And it absorbs all the extra moisture.

2b wavy hair clients are even impressed with our product. They wanted something other than a t-shirt to dry their hair without making it frizzy. This is the best hair towel turban wrap for 2b wavy hair and does a great job in drying the hair. Although, some women were hesitant at first because of the size. It's not as large as a regular bath towel. And while the size is smaller, it does a much better job drying hair than bath towels do.
No matter the length or hair thickness, our towel wrap will dry your hair in record time!
You may also enjoy reading: Cranial Prosthesis Base Types