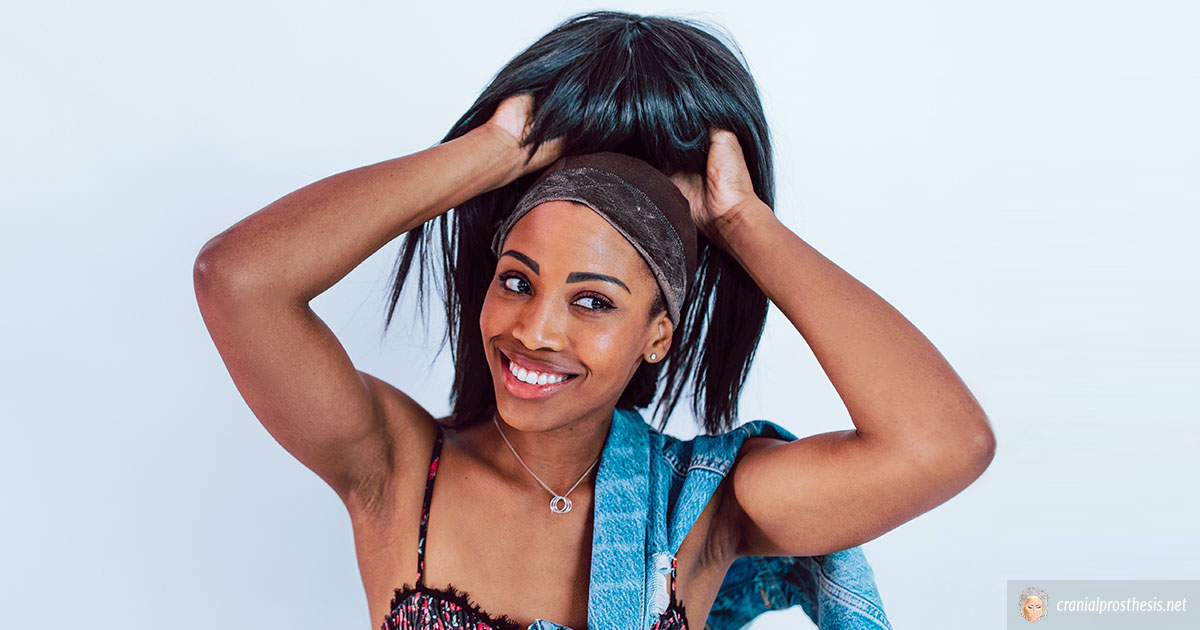 If you're having to ask, 'does my wig fit right?', then something is wrong. A well-fitting wig can make you feel so confident as well as comfortable. In this article, we'll talk about tips and signs to help you figure out if your wig fit right.
Ultimately, the fit of your wig depends on the circumference of your head from nape to the hairline. And soft measuring tape can be used to determine this. A large sized head measures 23″ to 23.5″ as opposed to 22 to 22.5 inches for an average sized head. Of course, a petite head would measure smaller than these at 21 to 21.5 inches.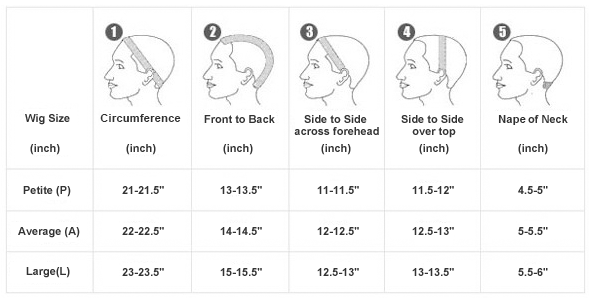 If you try on ill-fitting clothes, you immediately know if those pants or blouse doesn't look or feel right. However, there aren't clear signs that a wig doesn't fit right. For this reason, we'll help you detect the signs of an ill-fitting wig.
Let's dive in!
Signs For Whether or Not Your Wig Fit Right
One of the main reasons to have a wig custom made is to ensure an exact fit. And an experienced wig maker can do just that. After all, no one wants to wear a wig if it hurts their ears all day. Or slides around on their head.
Cap Size Is Too Small
A wig that fits you just right should be snug, but not too tight. You'll obviously realize you're wearing a wig, but it should hurt or be irritating. Nor should it cause you to have headaches. The best way to know if your wig will fit is by measuring ahead of time>. Inevitably, you'll need those measurements anyway during your consultation.
Also, some women wear wig grip or have a lot of natural hair. In either case, your sizing will change slightly.
If your wig is too small, the first thing to look out for is how the wig feels on your temples. Too much pressure on the temples or pulling your natural hair, then the cap is probably too small for you.
An insufficient sized cap can also cause the lace front to roll under. Or the wig's hairline to reveal too much of your own hair. Mono top cap construction may stick up at a point on the crown if it's too small. So, if you're feeling a little alien, we promise it's not you, but rather the cap size.
Your Wig Is Too Big
First thing you'll notice is that the cap will slide around or lift up when you move your head. If you see your natural hair through the tab hairline. Or the lace is wrinkling and buckling up at the front. Then, these are all signs that the cap size is incorrect.
Some of these issues can be rectified by using adhesives or wig adjustment straps. Ultimately, only you can decide if the fit is right for you. However, there are standards regarding the proper fitment of a wig.
Scheduling your consult with Louticia Grier will alleviate all the guesswork. Request your custom wig consultation today!