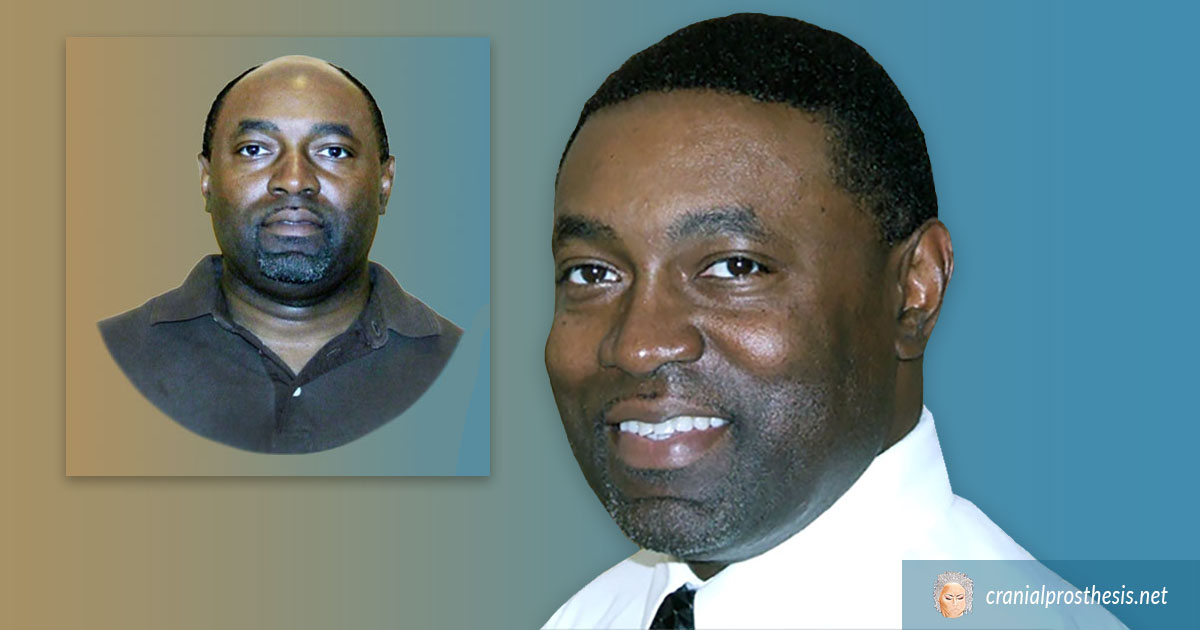 The Ultimate Non Surgical Men's Hair Loss Solution
Louticia Grier's custom cranial prosthesis for men is not a wig or hairpiece in any ordinary sense of the word. Rather, it's a state-of-the-art cranial prosthetic restoration system. It is specifically designed to meet the unique challenges of male hair loss in all its forms. Technically, emotionally, and artistically.
Cranial Prosthesis Wigs For Men
There are a plethora of wigs available on the market. But, when it comes to 100% human hair wigs and hairpieces for men, the number shrinks dramatically. Before buying a wig, people generally research to the best of their knowledge.
However, it is important to understand what to look for in prosthesis wigs for men.
For men wanting a completely natural look, Louticia Grier's cranial prosthesis wigs for men is the best option. Men's cranial prosthesis wigs are more customized than a wig or hair system. They are designed specifically for each individual. And, molded to the exact dimensions of your scalp for a snug and secure fit.
Custom prosthesis wigs for men is one of the most personalized hair replacement options in the world. Colors and highlights can be added with no limitations to match the exact color of your hair.
Your hair can be any style and any length. Therefore, custom cranial prosthesis for men do take longer to construct than other hair replacement options. But, the wait is well worth it!
Men's Hairpieces and Hair Systems
Your cranial prosthesis wig may be a tax deductible medical expense. And, sometimes, cranial prosthesis are covered by medical insurance.
Ask your physician to write a prescription for a "full cranial prosthesis" (not a wig). And, a letter explaining the psychosocial effects of profound hair loss. Further, the letter should state that a cranial prosthesis is not for cosmetic reasons. It is for emotional heal and well-being.
Plan Your Visit
If you have a scheduled medical procedure, we encourage you to contact us ahead of time. This will allow us to match your natural hair to your new hair for your cranial prosthesis. And, to complete your hairpiece at a time when it will be most beneficial to you.
You can also bring in a photo if you have already had a procedure and lost your hair. We'll match attributes of your hair and design whatever style is most comfortable to you now.
You may also enjoy reading: Toxic Build Up On Your Scalp