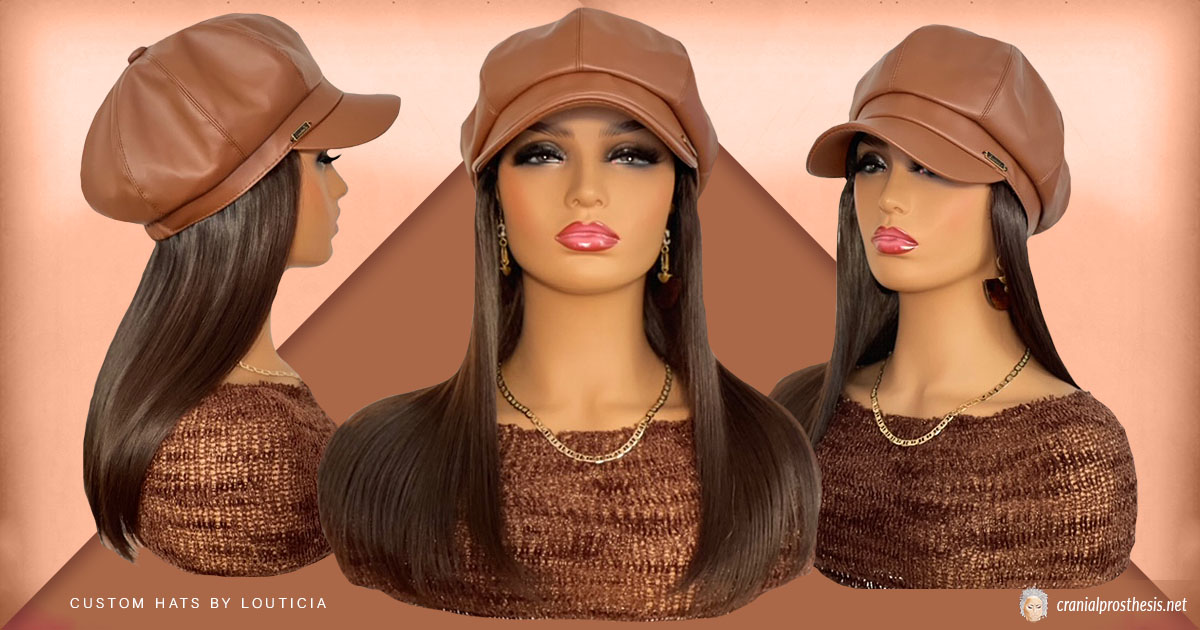 The benefits of wearing chemo hats with hair attached are extensive. Oftentimes, women undergoing chemotherapy are unaware of the alternatives to the hospital hats and scarves. While these head covers do what they're designed to do, they are not always fashionable.
For this reason, Louticia Grier has designed a line of custom chemo hats. One of the many benefits of these chemo hats is that they have hair attached. Not only do they offer women a sense of normalcy, but the hair matches their natural hair.
In addition, Louticia's hats with hair are made with 100% human hair and the hat styles are modern and fashionable. Benefits of wearing chemo hats with hair attached is cancer patients keep warm during winter. And their head is protected from the sun during summer.
Another benefit of chemo hats with hair is patients feel more confident about continuing their daily lives while undergoing treatment.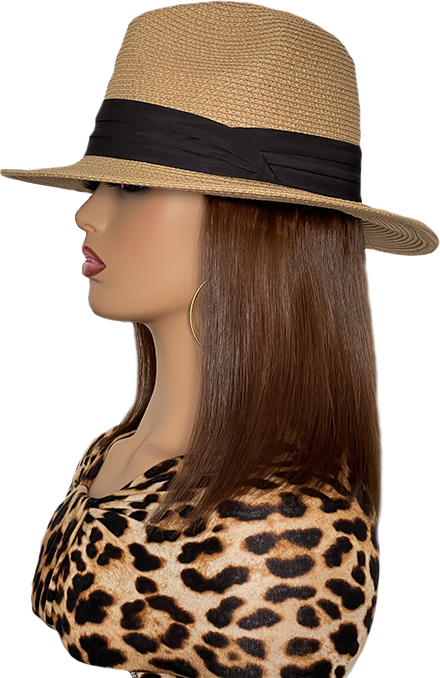 Benefits Of Custom Chemo Hats With Hair
Any color hair imaginable is available as well as your choice of hair color and texture. Not only that, but you can also use your own hat! Albeit our custom made hats are fashionable, we can make a hat with hair using your favorite hat.
For many women, using their own hat maintains a sense of normalcy as it's something they're accustomed to wearing. And the less that actually needs to be changed for cancer patients, the quicker their recovery. But if you do decide you prefer our custom hats, we've made it easy to shop quality chemo hats online. They not only provide secure coverage for cancer patients, but for women experiencing hair loss as well.
Additionally, our chemo hats with hair add a touch of femininity and sophistication to any wardrobe. Not only that, but our hats are available in an array of colors. And they're made with your desired hair color, length and texture.
We understand that experiencing hair loss for any reason is stressful. Consequently, our hats with hair are made with the best materials such as cotton or bamboo nylon. This material is lightweight as well as allow your scalp to breathe.
Hats can be a stylish way to express your style while concealing hair loss and ensuring your scalp is protected. Our chemo hats with hair are stylish and easy to incorporate into your favorite outfits.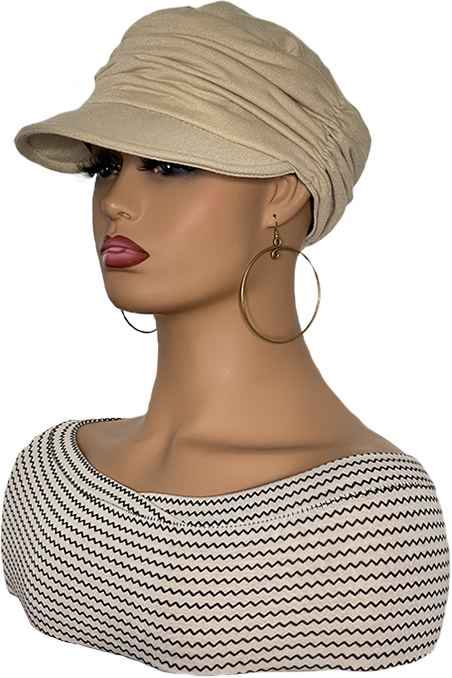 Prefer a stylist hat with no hair attached? We can do that do too. Look how beautiful you'll look wearing our hats with no hair attached. Besides, if your hair is only thinning on top, this type of chemo hat let's you still flaunt your own hair. And just like our hats with hair attached, they're also available in a multitude of colors. Moreover, we have additional styles of hats with no hair.
Whether you choose our hats with hair or no hair attached, we know you'll look fabulous. Due to our hats being high fashion, you can wear them just about anywhere.
No matter how you choose to approach your hair loss, we want you to know you have fashionable options. Plus, we can design any hat with hair you desire, get in touch with us today!