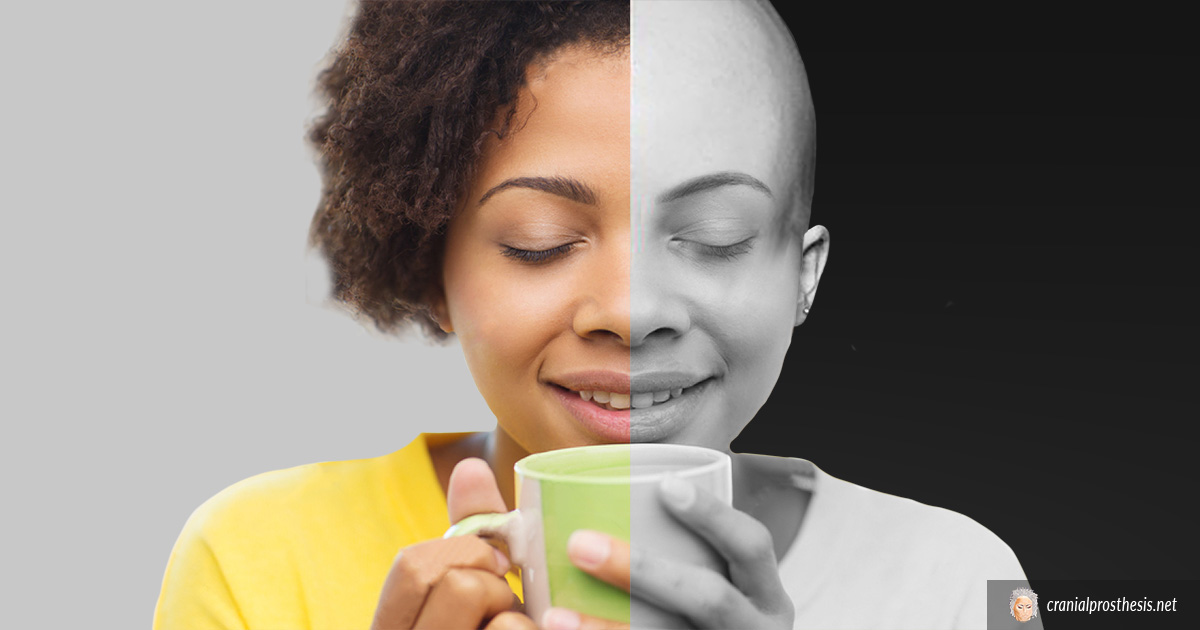 Many people worry about wearing a wig as a cancer patient. But as a Master Wig Maker, Louticia Grier knows ways to make sure the wig stays in place and to keep you comfortable.
Finding a wig doesn't have to be a crushing experience. If you are loosing your hair due to chemotherapy treatments, alopecia, or other medical conditions, we're here to help you choose the right wig.
The encouraging news is that wearing a wig is no longer taboo. In fact, wigs, hair extensions, and braids are what's trending these days in the beauty industry. Typically, when you wear your wig for the first time, you will get lots of complements on your new style.
And if you've always wanted a different hair color or cut, there couldn't be a better time to test out a few styles. Plus, wearing a wig offers you unlimited possibilities.
Today, many women are wearing a wig and hair extensions by choice. After all, they do provide some pretty jazzy styling options and other benefits. One is that it serves as a protective style. If you spend lots of time outdoors or regularly use hot styling tools, wearing a wig protects your scalp and hair from these elements.
Another benefit is that your morning routine just got a lot simpler. The time you spent styling your hair can now be spent enjoying an extra latte or time with your family. Additionally, you will also save money on salon hair treatments. But, the best benefit? No more bad hair days.
So, to get all these benefits wearing a wig as a cancer patient, get your wig custom made by Louticia Grier. Call (619) 820-0290 to book a free consultation. Or you can visit her at the Uptown New York Style salon in Solana Beach.
How To Prepare For Hair Loss
Women who are faced with hair loss from chemotherapy or radiation treatment usually choose at least one wig style. Then, alternate between wearing the wig(s) with wearing hats and scarves. Most people's hair will grow back. However, its thickness, texture, and color may not be the exact same as it was before treatment.
Make sure you actually will need a wig. Not all chemo causes hair loss.
If your hair is long, consider having it cut short. That way. switching to a wig or other head covering will be less noticeable.
Hair generally falls out 2-3 weeks after your first chemo treatment.
Once it starts falling out, consider having your head shaved (use an electric razor to avoid cuts).
This can make you feel more in control and keeps you from waking up to find itchy hair all over your pillow.
If you still need something to catch the hair, you may want to buy a Mesh Cap.
You may notice that some hair may begin to grow back between treatments, but then fall out again.
Don't worry though, hair often grows back about six months after chemotherapy ends. Your new hair may be straighter, curlier, thicker or finer. Or even a new color. Usually, this change is short term. With time, your hair will very likely go back to the way it was before treatment.
Natural Wigs vs. Synthetic Wigs
Before you make a decision about a wig, it might help to understand the differences between the types of wigs. Wigs can be man made (synthetic) or real (human hair) wigs. Or you can get wigs that are made of a mix of man made and human hair.
Human hair wigs last between 3 and 4 years which is much longer than synthetic wigs. Some people prefer to have a human hair wig despite the cost, and with good reason. Wearing a wig as a cancer patient provide a more natural look. Also, they can be easier to style than synthetic wigs.
You don't have to be dishearten because of hair loss as a cancer patient. Now, you can try hairstyles you've always wanted to try. Click here to check out some really awesome natural styles!
You may also enjoy reading: Testosterone and Hair Loss