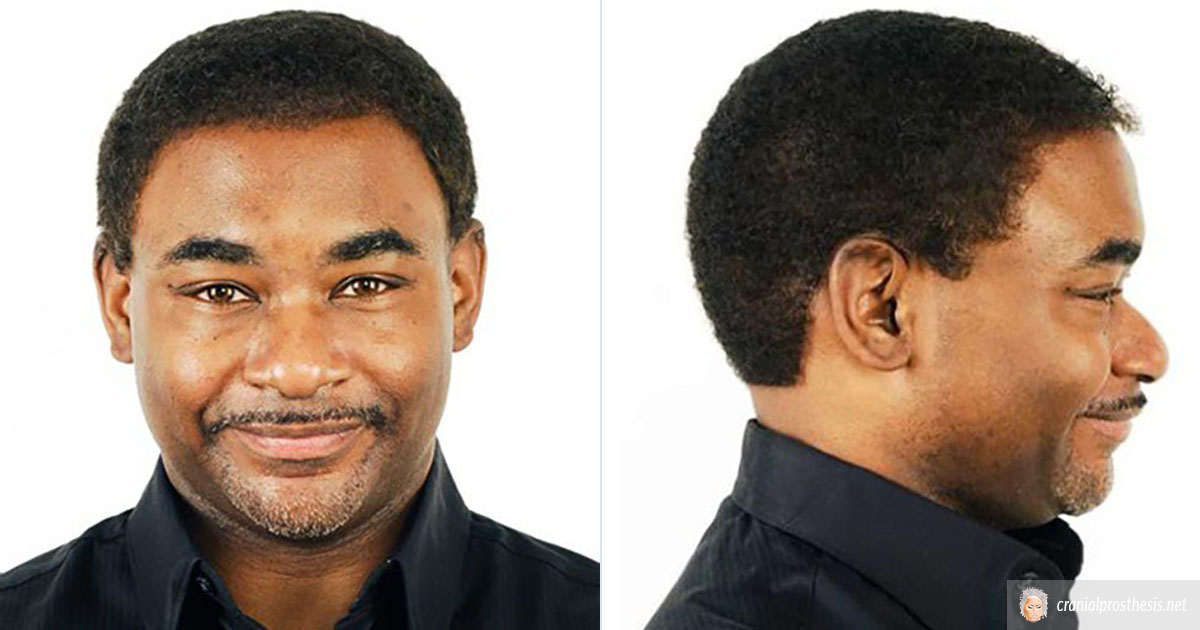 Our men's human hair wigs are so stylish that they look like you simply went to the barber and got an awesome hairstyle. Your bros' will never know unless you tell them why you look so dashingly handsome.
If you're looking for high quality men's human hair wigs, this is the place! Although the type of hair loss and pattern is different, men experience hair loss just as women do. However, most men do not want to undergo painful surgical procedures to regain their hair.
The good news is – you don't have to! You need look no further than our range of men's human hair wigs available at affordable prices. Not only that, but our men's wigs are custom made by Louticia Grier using 100% human hair.
As a result, you can feel youthful again by choosing to have a supreme quality hair replacement system made. And it will look just like your own full head of hair. If you decide you just want a top piece, we can custom make that for you too.
When you see how our men's hair system blend perfectly with your hair, you will be amazed. In fact, it looks and feels just like your own hair.
Why Choose Our Men's Human Hair Wigs?
Unlike other hair replacement systems, Louticia Grier guarantee results with 100% realist look. Did we mention, we have our own manufacturing center right here in Solana Beach, CA? You can come to our hair salon for your initial consultation.
There, we'll take your measurements and the look you want to achieve. After that, we go to work constructing your hair system, ensuring all details are meticulously adhered to. Within a few weeks, you'll be looking as fabulous as you did before hair loss.
Before your consultation, here are answers to a few questions you may have:
1. How long do wigs for men last?
Wigs for men last between 3 months to 1 year. Of course, this depends on the base type and how well you care for it. While they look most realistic, skin wigs have the shortest lifespan. If you enjoy sport activity or sweat frequently, lace hair systems are a good option.
2. How are men's wigs attached?
Generally speaking, there are three options when it comes to installing your wig. Clips, wig glue or wig tape. The most popular options are using tape or glue. Using either of these two methods, your wig can stay for up to a month before deep cleaning. Of course, some people don't like the smell of the glue. Our personal preference is our premium wig tape.
3. Can you shower or swim in a hair system?
Yes, you can shower in your hair system. In fact, it's highly recommended that you do so at least every other day. This is because it helps to clean away oils that emanate from the scalp. In essence, oil can cause the bonding to break down faster. So, when you shower often, the wig may actually last longer.
Moreover, you can also swim in your hair system. Our wig tape is waterproof.
4. Are wigs hot to wear?
No, but some men sweat more when wearing a wig for men. However, you can opt for a breathable base, such as a lace wig for me. Whether you naturally sweat on your scalp, or during sports, the lace base is a good option.