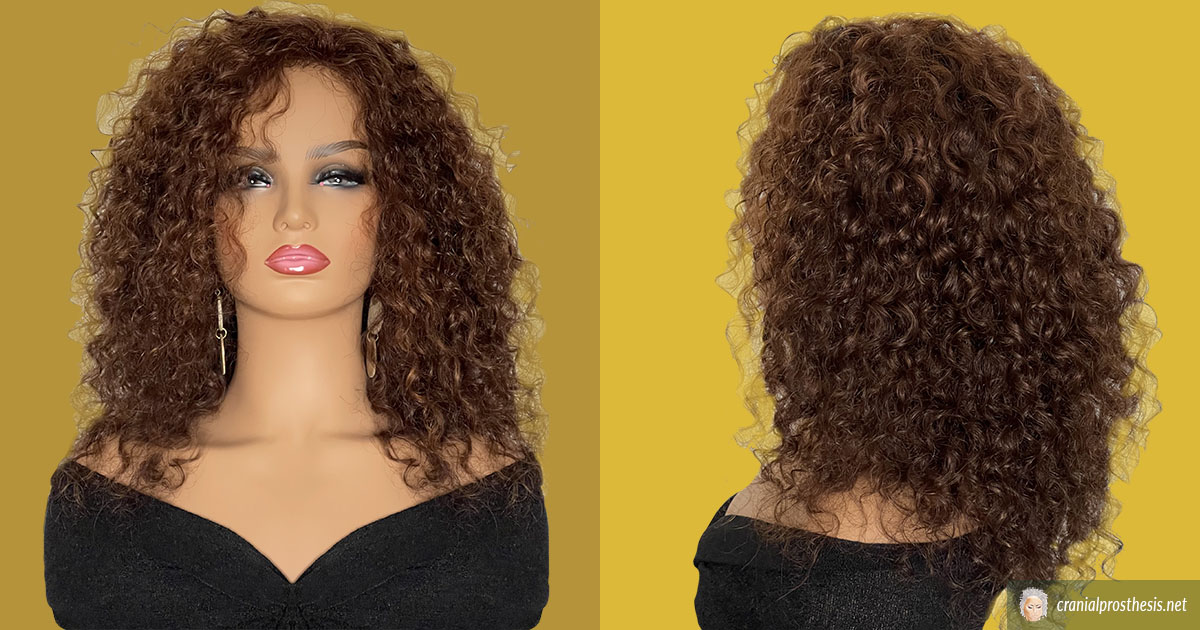 When you're dealing with medically related hair loss, you can get a new look with a cranial prosthesis wig. Most people often keep the same style as they had before losing their hair. But this is a great time to try something new.
Losing hair is stressful for both men and women. And when it's related to cancer, it's even more alarming. After all, with cancer, everything is surreal. There's always an upside though, no matter how dim the situation. In this case, you can have a new look with a cranial prosthesis wig; a style you've always wanted!
The hair prosthesis for hair loss can provide full or partial coverage. Of course, this may also depend on whether the hair loss is long-term. In either case, cranial prosthesis offers patients who've lost their hair a high-quality, comfortable hair replacement system option. And the best part is that it's usually covered by insurance.
Get A New Look With A Cranial Prosthesis
There is a definitely a difference between a prosthetic wig and a fashion wig. Although both are beautifully made by Louticia Grier, cranial prostheses are medical wigs. Not only that but fashion wigs are not made specific for you. At least not the off-the-shelf wigs. Conversely, a cranial prosthesis wig is custom fitted, designed and made specifically for your head.
Quality and function are also factors. Unlike off-the-shelf wigs, cranial prostheses are designed with the comfort of the wearer in mind. In addition to that, they are custom fitted to a single person's head.
While we offer both custom and pre-made hair prostheses, for the perfect fit, we recommend custom made. With this in mind, have a look at our pre-made prosthesis wigs. If you don't see one you like, we would love to custom make one for you.
During your custom fitting, we can also discuss giving you a new look with a cranial prosthesis. Our recommendations will help you feel at ease and confident with your choice without feeling overwhelmed.
When hair loss is a factor, you want to feel confident in whatever you're wearing on your head. What separates us from other wig companies is that our wigs are made by a Master Wig Maker; Louticia Grier. She designs and creates hair prostheses with outstanding color and shine. Moreover, her focus on high quality and client comfort makes her the best wig maker in around. Besides, quality and appearance is as important to her as it is to you.
Whether you lose all of your hair or it just thins, most times it will grow back. But when you're undergoing cancer treatments, every case is different. So, make sure you speak with your doctor so you're know what to expect.
In the meantime, we are here to offer support, peace of mind, and encouragement.